In this week's post we wanted to highlight one of the most unusual subscription services that have used Cobot software to date. Even though Cobot is (and will remain) optimized for coworking spaces and their unique needs, there are a handful of spaces in "related subscription-based industries" that have also decided to hop on board the Cobot bandwagon.
We are often surprised at how easily Cobot can be adapted to these niches. Let's take a look at Hidden-Valley Flying Park just outside London, who have been described as offering "Formula One in the Air."
---
First, can you give us an overview of who you are and how long you have existed?
Hidden-Valley Flying Park was started in 2015 by a group of hobbyist drone flyers who were looking for an interesting place to fly without coming into conflict with increasingly strict aerial zoning laws in London.
We were lucky enough to find a farm site just outside the city with some decaying buildings. The farmer was happy to negotiate us access to the site for flying. Now various clubs have regular meetup times at the park, where members can freestyle, learn together and often hold competitions.
As far as we know, we are the first park of our type for drone and UAV flyers to use on an ad-hoc basis.
That sounds like a good way to spend an afternoon! How many people are you?
While some of the clubs who visit have their own large memberships, the park itself is just starting up. We expect to have 80–120 regular individual users by the end of the year, which is part of the reason that we have had to formalise our 'membership' systems. This makes it much easier for us to receive the formal permission to fly on the farm site. Otherwise everyone has to get permission from the authorities on their own! We provide access to a pioneering 2.5km long flying park where flyers, amateur and professional, can experiment in peace.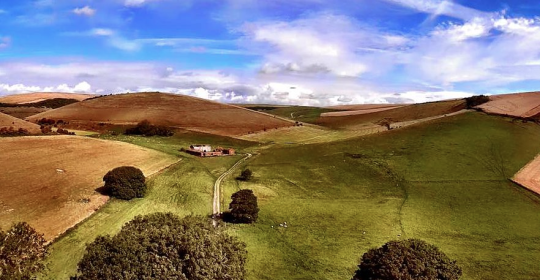 And who are the drone flyers? What makes them tick?
We are just getting off the ground (no pun intended!), but we expect a diverse mixture of individual drone and model flyers with industry representatives such as science and research groups for testing, emergency services, utility companies and others. Because drones are just coming into wider use, even we are constantly surprised at the next industry that is thinking about integrating drones.
Because we are part of the coworking movement, we're always very interested to hear about community. Can you tell us a little bit about what you do to build community and if there are any parallels to coworking?
We have held some of the UK's first and larger drone races. These led to a large social media following and the decision to hold an annual Miniature airshow. You can find the details for MiniAirshow 2 (May7th and 8th) at www.miniairshow.com. If you want to participate, there will be prizes of tickets to the world championships in Hawaii for race winners.
I had no idea there was already a world championship, but these days, what doesn't have one! That's a great start for a one year old club!
Yes, we are also really happy with it. And it spreads by itself! We have good working relationships with CAA, the police, Local ATC, NATS, AUSOPS, UAV Communities, Modelflying communities, local schools and council, and a great relationship with the city mayor!
Why did you decide to use Cobot?
I was looking for an integrated app with membership management and bookings combined, with the ability to vet membership applications manually, but otherwise leave the system to be fully automated. I looked through several systems but my testing for applicability and clean UI put Cobot at the top of my shortlist.
The incredibly clean interfaces indicate that the cost of my own time to the project will be minimal: most of the friends who I tested it on were able to just sign up and use it with no extra support from me beyond checking that their insurance / flyer assessment form was correct. That was what sold it to me. It was simple, perfect and completely intelligible. For my audience, it was a perfect solution.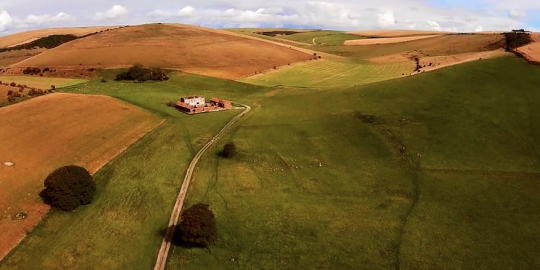 Glad to hear it. That's one of our primary goals with Cobot, to keep the functionality of the system high and the barrier to usability low. Were there any problems that you had getting started?
Just a small terminology issue: "coworkers" is not obviously apt for my "members," but they are a bright bunch and will forgive me that confusion. :)
OK, that one probably won't change so soon! We are always happy to hear that Cobot can be so versatile. Is there anything else you would like to leave us with?
Our space is is beautiful and unique! Come out and take a test drone drive when you are next in London!