Background
Earlier this month, we got to attend the Coworking Unconference Bansko Bulgaria (CUBB), organized by the very lovely Coworking Bansko team.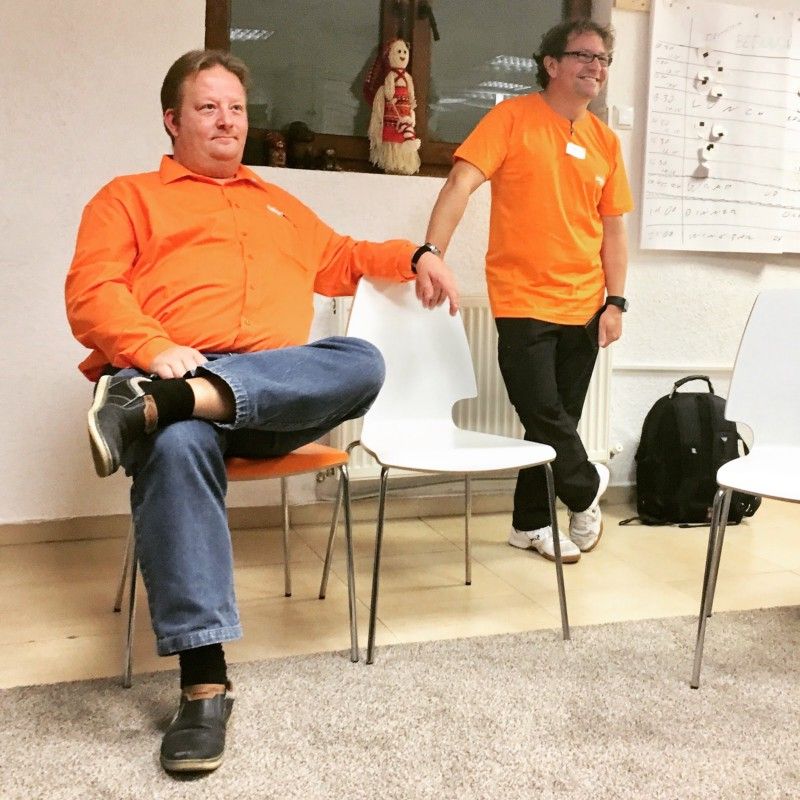 Coworking Bansko is a home for digital nomads, freelancers, and entrepreneurs set in the beautiful ski resort town of Bansko, Bulgaria. We've known the founders Mathias and Uwe for many years as regular participants at the German Cowork Conference and the Coworking Europe Conference, and we were excited to finally visit the home base for their happily nomadic lifestyle.
While the Balkans are pretty new to us at Cobot, we were already happy to see a few spaces using Cobot in the region.
The First Day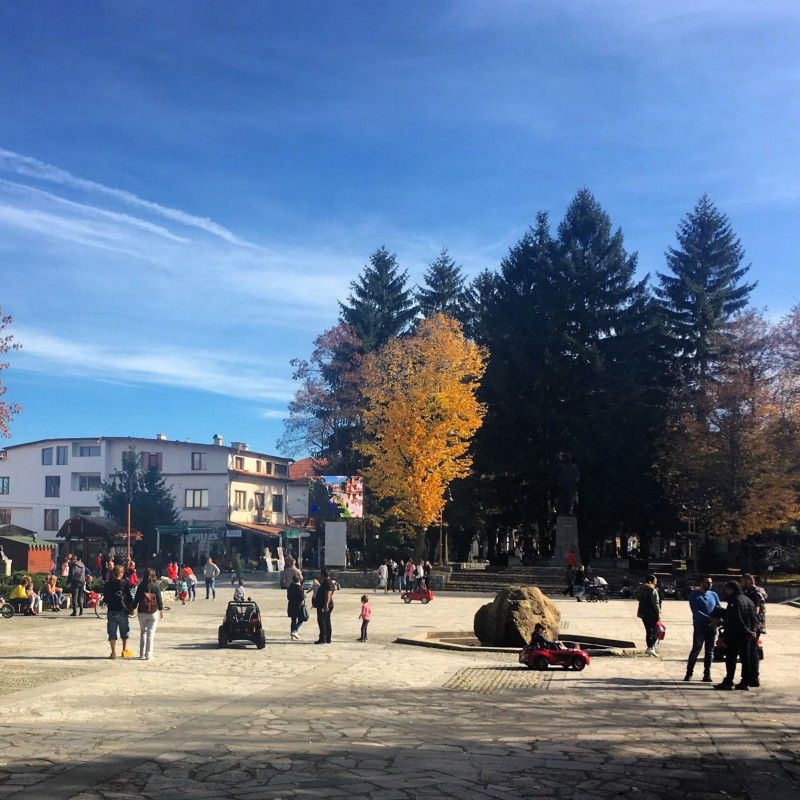 Arriving there was an adventure in itself. After a 2 ½ hour ride through the countryside from Sofia, we arrived just in time for a welcome dinner. Our company was a small group of about 20 people in a family atmosphere, with casual introductions on where each of us had come from and what we were working on. Despite the small group size, we had a wide range of attendees — from refined coworking and office network operators to nomads looking to open their own space, and even some fellow vendors from Europe. As the night wore on, our conversations about the future of our industry grew in depth. And to our delight, we also discovered that Bansko has some incredible wines to offer!
The Next Day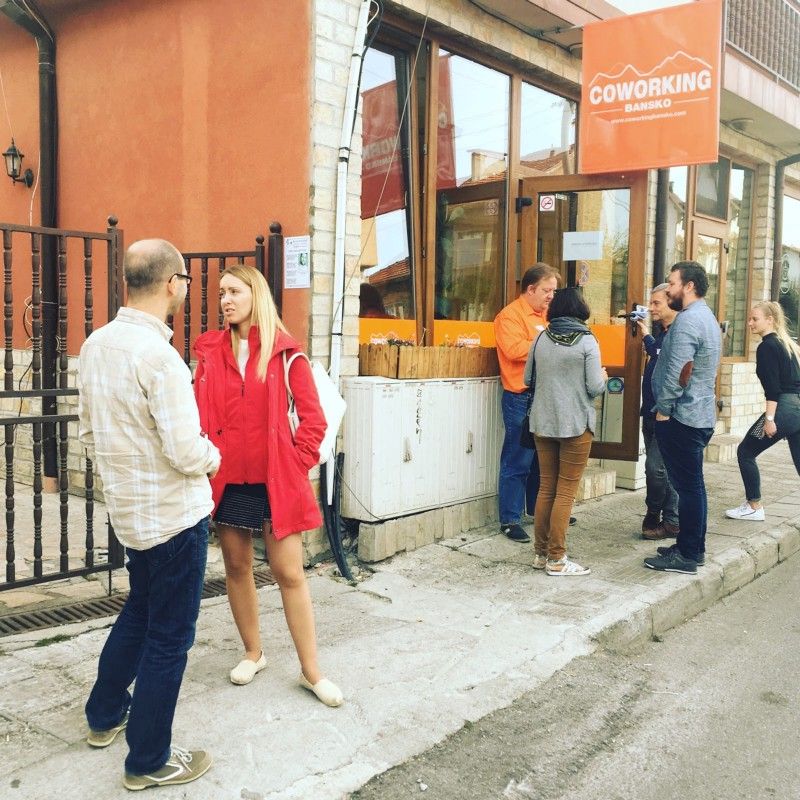 At breakfast the next morning, we sat down for an opening keynote by Dr. Anita Füzi. In her talk, the central question she asked us was: "Community is everything, but is it enough?" She shared anecdotes from her research of successful coworking spaces in smaller places and in economically challenged regions. It was really insightful to see her example of two spaces, one with a coworking community and one with a dysfunctional one, and how different their GVA (Gross Value Added) to their respective ecosystems were.
Following her talk, we then organized and voted on our unconference sessions. Topics included self-marketing for coworking, creating niche coworking spaces, what to do when your community work fails — all discussed and proposed by experts in the field.
Highlights we attended were: How to Valuate Coworking and Coworking Network Collaboration.
Check out our notes on the highlights below:
How to Valuate Coworking
Some key metrics we noted for valuating coworking businesses were:
Increase in happiness
Revenue per square meter
Contribution to the owners' main business
Ability to keep growing
Increase of the value of the property in which coworking occurs
Monthly revenue times X
Coworking Network Collaboration
Led by Emil from Networking Sofia, Coworking Network Collaboration was a great session and what we think coworking is all about!
Some great examples of collaboration we discussed were:
While member roaming was identified as the most obvious but also hardest and least impactful collaboration, an easier approach would be to let members guide you to the spaces to collaborate with
Collaborating with other spaces can allow spaces to grow local markets by lobbying together
Collaborations can also allow spaces to share resources or buying power
One collaborative tactic can be to offer benefits through affiliate deals with booking or traveling sites, for example:
Bundle packages for travelers
Things to do
Things to see
Places to stay
Collaborations can also provide an interchange of ideas to support employees
As our day came to a close, the group enjoyed another great dinner and indulged in even more wine — and some seriously spontaneous guitar playing 🎸 and singing 🎤.
The Last Day
With a wonderful night of singing and wine behind us, we were able to present a vendor demo of Cobot to the other participants. It was great to get some feedback and see other attendees' demos. A highlight for us, however, was seeing the interesting self-built toolchain that Coworking Bansko had set up for themselves. This included a semi-automated process for their mailing list, an invoicing program and Google Forms that pulled events from Facebook.
Ryan Chatterton (who is also based in Bansko) had some great closing remarks about the impact of coworking in their ecosystem — which is even more pronounced in small places like Bankso. (Thanks for sharing, Ryan!)
As the conference closed, we had the opportunity to relax in a hot spring bath which was the perfect post-conference program for a wonderfully enriching CUBB 2018.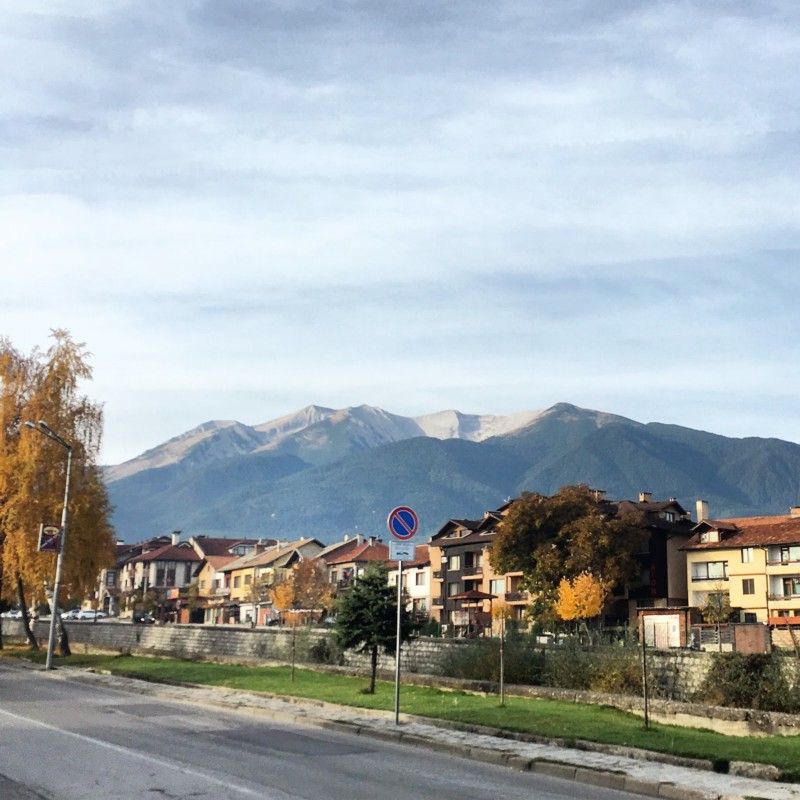 ---
Let us know how we can support your local conferences, meetups, and other gatherings.
We're always looking for events that benefit the broader coworking or tech community to attend and support as a team. Which ones do you go to or would you recommend to us?
We're open to events of all sizes, locations and even languages. If you are organizing anything, be sure to let us know!
Happy Coworking!