It's said that coworking is here to stay and we couldn't agree more! Every week we hear of more and more spaces that are being opened all around the world. Many of these spaces are set up by people with no previous experience managing a workplace or community, which can definitely make things a bit complicated. But never fear: your Cobot team is here to help!
While furnishing and decorating your space or thinking of a cool, catchy name can be a lot of fun, understanding what members really look for in a coworking community is absolutely vital. Indeed, taking care of the business side of things is essential for ensuring the success and growth of a coworking community. There are already some helpful resources out there for those of you considering opening a coworking space (such as the Coworking Wiki, community made; or the Coworking Handbook made by Ramón Suárez and Jaime Aranda) and we wish to add to these by means of the Coworking Startup Series.
In a series of posts dedicated to new coworking space managers, we will be drawing from our own experience and interaction with lots of new space managers in order to share some advice, best practices and tricks that will help you get started. The first topic in the series should be given great priority: your plans or membership levels.
PLANS: MEMBERSHIPS AND TIME PASSES
One of the most important decisions you have to make is how you design your membership levels. The right prices and formats will allow you to attract customers, generate a stable income and grow your business.
We distinguish two categories of coworkers: those working with a Membership (i.e. who pay a fixed monthly fee, regardless of how much they actually use the space) and those using Time Passes (i.e. 'pay-as-you-go models').
Memberships
The biggest and most stable revenue stream usually comes from coworkers that have a membership. This is important because the extent to which your space is occupied will vary throughout the year. Especially freelancers who can work (or take time off) whenever they want have a tendency to show up less frequently when outside temperatures go up. On the other hand, we have found them to generally keep the same membership (and pay for it) even if they don't use it as much for a while.
So in order to get the most out of that lucrative, stable chunk of revenue you will want as many of your members as possible to buy a membership. In order to convince them to do so, you will have to offer memberships that fit the needs of your different groups of coworkers, while keeping it simple. Offer too few plans and coworkers will look for another place that better fits their needs. Offer too many plans and you'll make it hard for coworkers to figure out the difference and choose the most suitable option. Moreover, it will be a nightmare for you to keep track of! So be sure to limit your offer to 3–6 different plans and you'll be on the safe side.
Fixed Desk vs. Flex Desk
A Fixed Desk offers the most value to coworkers which means that this type of setup can be charged at the highest fee. A fixed desk is reserved for one person, who can leave personal belongings behind on it. Whenever they come to the space their fixed desk is there waiting for them.
Having a bunch of fixed desks can quickly generate quite a bit of revenue, but also takes up a significant amount of your resources, namely space. Fixed desks cannot be shared with other coworkers, used by drop-ins or guests or be removed to make room for events. In addition, having a large part of your space consist only of fixed desks can result in stagnation and isolation, as the same people will continually be occupying the same desks, sitting next to the same coworkers over extended periods of time. You then run the risk of creating an old-school office with fixed structures instead of a coworking space that promotes meeting new people and setting up collaborations.
A Flex Desk is a desk that is shared by multiple coworkers. Nobody has the right to one flex desk in particular but instead can choose from any flex desk still empty upon entering your space. A disadvantage to this is that people will have to clean up their desk when they leave, although that can be mitigated with lockers or rolling containers.
You can't charge as much for a flex desk as for a fixed desk, but if you have 10 flex desks you can sell 15 memberships for those. From our experience you can easily oversell your flex desks (just like airlines oversell seats on their flights) as people never fully use their memberships. In addition, because nobody owns these desks, you can move them around for events or just to experiment with your room layout. Even the coworkers themselves can do that to accommodate for changing needs, for example when they temporarily work together on a project. We have had some good success with putting single desks together to form large desks that seat 4–6 people. This encourages people to talk to each other, which is especially important for new members.
Full-time vs. Part-time
Another way to differentiate your membership levels is by the amount of time people spend at your space. While some people want to have a workplace they can come to each and every day, we have found that many freelancers prefer to work from home or from their client's offices from time to time. Some will even work at other coworking spaces. You might even want to encourage this, as it can help to avoid your coworkers getting that monotonous 'nine-to-five' feeling, which might result in some of them leaving your space just for a change of wallpaper. Better a part-time member than a member lost. Another group to consider is that of students who might not have the money to pay a few hundred per month or people with a regular job who don't have enough time and will only visit your space occasionally. In the interest of a stable income, you will want to offer each group a membership that suits them.
The first and obvious choice is offering a Full-time Package that allows people to work at your space as much as they want — during opening hours (we'll deal with 24/7 access in another post further on in the series). Obviously, you can charge the most for full-time access, so that's a good plan to have. From our experience, people who have this membership will still not show up every day, so you don't have to stop selling these after you have sold one for every desk you have.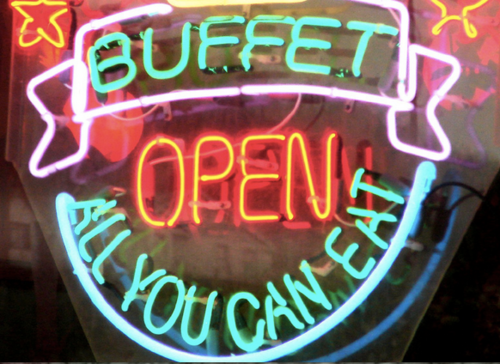 One step down from a full-time membership is the Part-time Plan. This is especially suitable for the group that works from home or visits their clients from time to time. In our own space this is by far the largest group and even though they pay only half as much as the full-timers, they contribute the largest chunk of our revenue. Therefore, these are actually our most important customers. You can offer part-time plans for mornings/afternoons or for 10–12 days per month.
Time Passes
Time Passes are the lowest level of commitment you can offer. At our own space we only use them for people visiting town. They only marginally contribute to our revenue, which is of course by design as we encourage people to get a membership.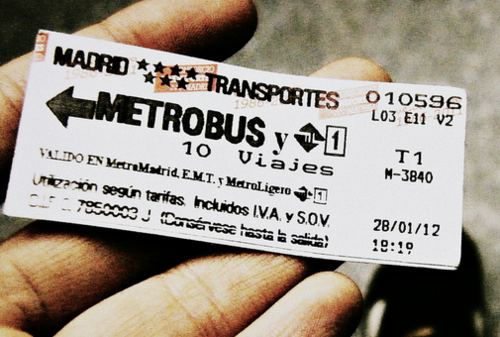 The problem with Day Passes (or Half-day or Hourly Passes) is that they eliminate the mode of the membership. With a membership people become members of your space, which implies that they will visit from time to time at least and are charged for this on a regular basis. With Day Passes people do not really belong to the community. Day passes are a one-time purchase, much like a train ticket. Once you have taken the ride it's over, after which it requires your specific decision and action to go for another. Both from a business and a community point of view this is not very desirable, so you are advised only to offer and promote the use of day passes if you have good reason to do so. Some of our Cobot customers provide discounts on the purchase of multiple passes, which already creates more urgency to come visit again. However, offering a small membership plan (such as our '3 days per month for 25 euros' plan) mostly works better for convincing people to keep returning to your space.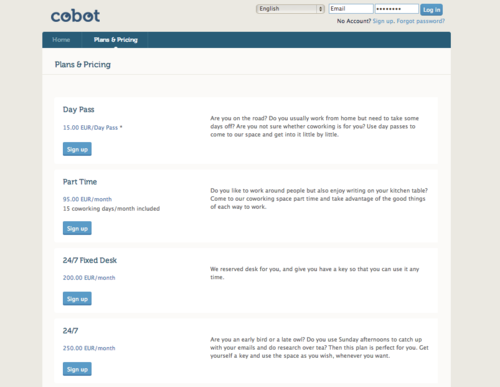 Check out this simple plans example at http://try.cobot.me
---
The next post will be about other services that build up your revenue (such as meeting rooms or one-time and recurring services), and we'll be discussing pricing and marketing soon. Stay tuned on our Facebook and Twitter profiles, or subscribe to our newsletter to receive the news directly in your inbox. In the meantime, you may want to learn more about how to increase your invoices and get paid in other posts on our blog.
Is there anything specific you'd like to know more about? Reach cristina@cobot.me and we'll make it happen.