Redesigning the Sector
Resting peacefully between an imposing castle and an endless stretch of clear blue sea, Alicante proved to be the prime destination for anyone looking to learn about the state of coworking in Spain last month. In the grand Auditorio de la Diputación de Alicante (ADDA), we attended the 8th annual Coworking Spain Conference (CWSC) and immersed ourselves in coworking for three days straight. Is there anything better than that?
The event started with an outline of the state of coworking in Spain. Overall, like everywhere in the world, coworking spaces are growing fast. One of the big developents of the conference's structure is that this year all the speakers on the main stage were being translated live for the audience. Cobot helped to sponsor this live translation and we were extraordinarily pleased with the outcome: More coworking content being delivered in real time to an international audience.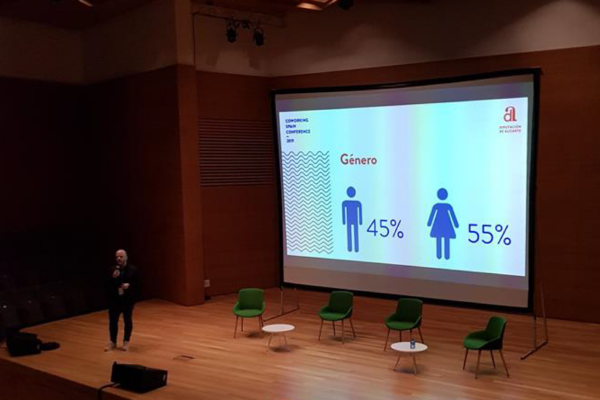 Another emphasis was the attention paid to representing the entirety of the coworking world. The point was that while the people who use coworking spaces are generally representative of the population as a whole, the speakers and leadership of coworking tend to be dominated by white men. Coworking Spain made a conscious effort to combat the disparity and it showed in the speakers and attendees.
With their sights firmly set on representation and growth, the talks began.
Let robots do the work!
One of our favorite talks was from Jenny Poon, founder of CO+HOOTS in Phoenix, Arizona, called Optimize your Operations. At CO+HOOTS, Jenny realized very quickly that the growth they were experiencing was revealing issues that hadn't been issues at a smaller scale. Scaling up also caused a lot of pain for the staff. The things they hated doing started taking up more of their time, and the things they loved doing started taking up less. At the time in 2009, there were few options for their space, but they began to separate out the tasks that the staff hated and automate them.
"Each time our space grew 4x, our staff doubled. We achieved that by automating our functions"
And that's what they did! We're big fans of automation at Cobot, and Jenny's talk illustrated the many reasons why it's not only a good way to save money, but to keep spending your time doing what you really love. An example she gave was their coffee machine. A staple of all coworking spaces, as the space grew, brewing coffee changed from a pleasant morning routine for the staff into a constant battle to monitor, brew, and prepare enough for everyone, lest they deal with the rage from coworkers who went to find an empty pot.
Their solution was to set up integrations to notify the staff and prep everything automatically, from monitoring the level of coffee available to grinding new beans and notifying coworkers when it was ready. Small steps like this ended up saving several hours of labor over the course of just a few days, and dozens each month. That's dozens of hours more that can be spent with people instead of managing menial tasks.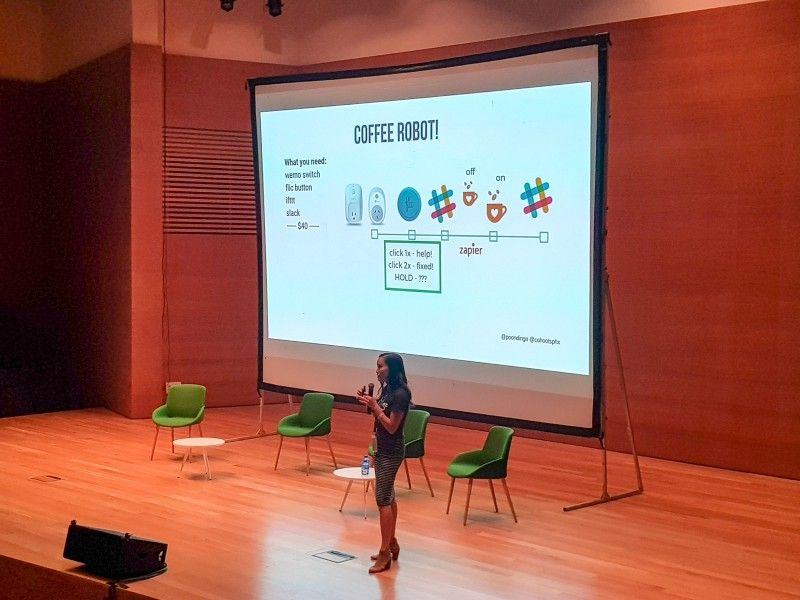 Starting fresh in Copenhagen
When Ivan Lopez Garrido opened Republikken in 2005, it was the first coworking space in Copenhagen. That was exciting to be a part of, and through the years he's seen trends rise and fall, survived a recession, and made enough mistakes to be able to give advice about what does and doesn't work.
His main advice was to focus on the three f's:
Focus, Focus, and Focus!
Among the lessons they learned was to play to your strengths and understand when you can save money by relinquishing control. They lost a lot of money on having a kitchen. "There's a reason there's a profession called 'chef,'" Ivan said. Chefs know what to do. They were losing money through the café, Traehasten. So they ended up getting rid of the cafe; now there's a chef who rents space and cooks for them. It's a win-win and it's turned into an advantage for the space.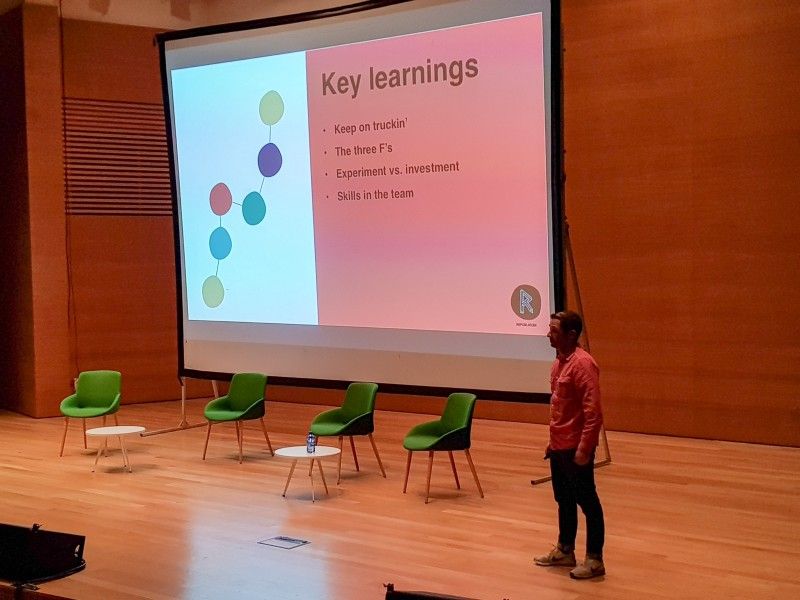 The top challenges he identified: organization (or lack thereof), lack of professionalism, turnover (when people don't communicate properly and professionally, they might just leave instead of working it out), and burnout.
His advice for hiring: focus on soft skills. You can teach any employee to use a spreadsheet the right way, but if your job requires flexibility dealing with people then make sure they have those skills right out of the gate.
Coworking tricks
A big theme of this open forum was that there are still plenty of customers who don't want to pay, don't see the value in what coworking has to offer, and lots of observations about how the economy of coworking is different than other businesses. The conversation kept looping around to the ways in which people interact, or choose not to, and what that means for your space.
The questions that prompted the most discussion:
"I don't want to be part of the community. I just want to use the desks." Sometimes you get people like this. Do you want them in your space? If so, what can you offer them?
"We're talking a lot about discounts, but how about strategies to get more money?"
Money problems in summer & August because people travel. What is the solution?
There were no easy answers. Operators exchanged stories of what worked for them, but there are still strong disagreements over what level of commercialization is necessary and how hard you should fight the urge to cash in, or if you should even fight that urge in the first place.
Over the past year several operators have noticed that there's been a change in demand. Private meeting rooms and private call rooms have become much more popular as demand for desks and flex space has stabilized.
Ask Marc Anything
In another one of our favorite sessions, coworking consultant (and frequent Cobot contributor) Marc Navarro opened an anonymous questionnaire online and allowed anyone to ask him anything! Some questions were silly, some were serious, and all of them let Marc share the wisdom he's learned from working on all sides of the coworking world. Some of our favorite questions (translated from Spanish):
It is necessary to agree on a definition of what is and what is not coworking, perhaps following the Coworking Manifesto?
What have been the biggest difficulties in which you have been involved from the point of view of managing conflicting clients and how have you solved them?
After seeing how the coworking spaces have developed in the Balearic Islands and Catalonia: what future role will they have in the CWSC?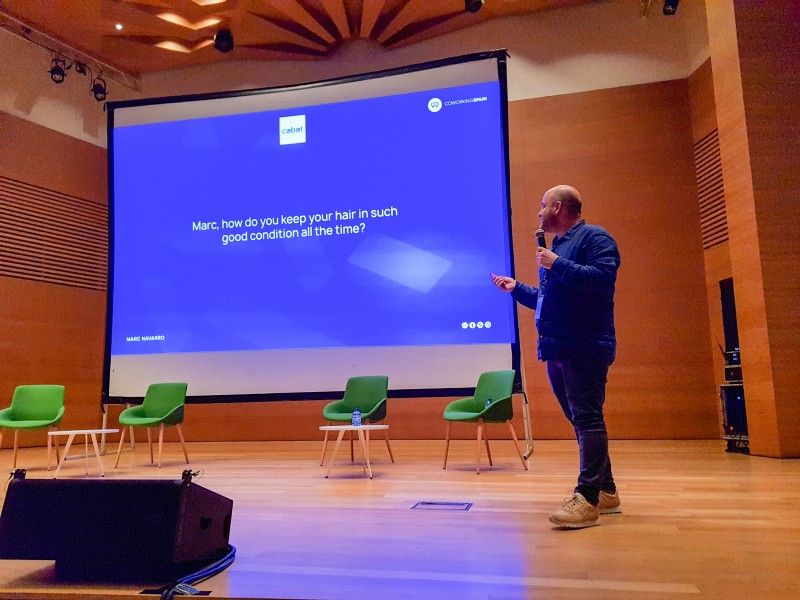 Growing without losing your spark
Alejandro Papadopoulos, co-founder of MOB Barcelona, took the stage for How to Grow While Keeping your DNA. In this talk, he went back to the heady days when they were expanding almost non-stop. Then, the coworking giants came onto the scene and they were nearly forced to sell. But from this existential crisis they were able to scale back and think about growth not as an end goal unto itself, but rather a force to be managed and harnessed.
What they realized was that they were growing out of a fear of staying small. But when there are too many members, it's too difficult to control the environment and you forget the reason people wanted to join in the first place. Now, when they open a new location, they set a hard maximum on the number of members that can join the space.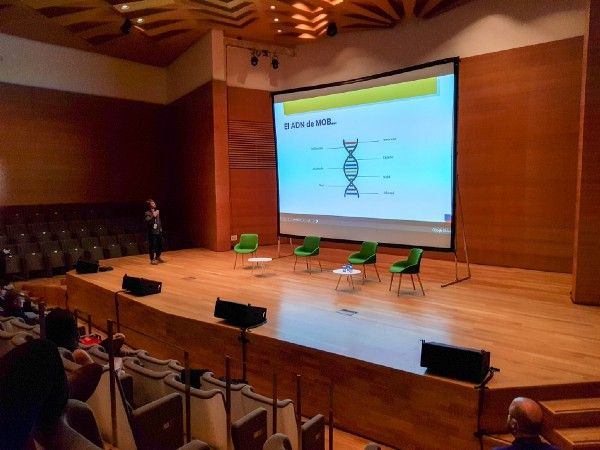 With the hard cap, they can continue to integrate their philosophy, that they want people to grow in a casual, flexible, and forward-thinking space. They foster a hardcore culture of entrepreneurship, and seek to host events with a big impact. That means they try and host 4–5 events outside the space itself and run a 12-hour hackathon.
MOB used to filter the members and have an application system in place for strategic purposes.They stopped doing that because they grew to understand that everyone can contribute to the community and projects differently in a way they could not predict. Now they try to accept profiles of people with all kinds of different backgrounds.
As a result of this refocusing, their manageable size is one of their largest advantages.
Back to School: the Coworking Academy
After the main sessions of the week, we transitioned into the day for aspiring and prospective space operators. At the Coworking Academy, the speakers focused less on the big picture and more on the details. This was where you went if you wanted to know the nitty-gritty details of running a space. The speaker list was list a greatest-hits album of coworking experts, including Marc Navarro on Coworking Canvas; Joana Carvalho on How to Design a Coworking [space] (check out her 5 Questions interview with Cobot!); Alejandro Papadopoulos from MOB on Law and Coworking; and to top off the event Cobot's very own CPO Kristina Schneider presented on Daily Coworking Tech.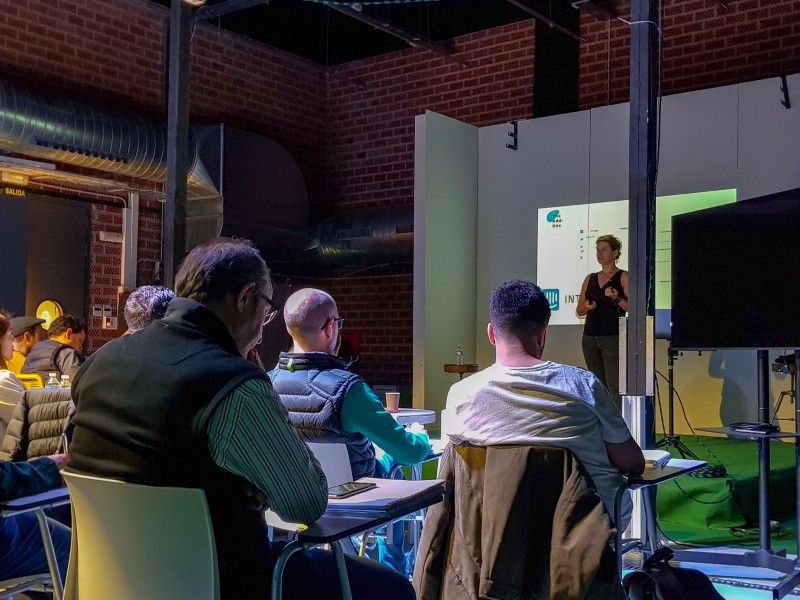 Throughout the week, we were pleased with the level of professional organization and dedication that so many people have contributed to the event. We're grateful to have been a part of CWSC and we're already ready for next year — can't wait to see where it takes us!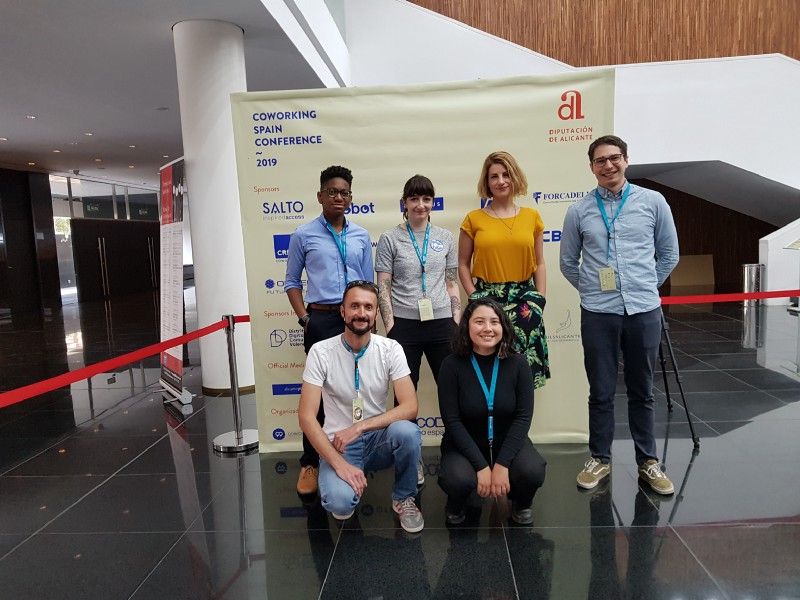 ---
Are you using Cobot yet? If we're not already your coworking management software, try it out! Our featuresare designed around optimizing your space, growing your business, and building up your community. Sign up today for a free trial or live demo session. And if you have questions, our support team is ready and waiting for your message.
Happy Coworking!