We recently met with Dr. Anita Füzi while attending the Coworking Unconference Bansko Bulgaria (#cubb for short), where she shared her research on the "keys to successful coworking spaces in smaller places and economically challenged regions".
Anita is a recognized coworking professional. She possesses expert knowledge on enabling the features that enhance creativity, increase productivity and stimulate collaborative activities in coworking spaces. She took a big step forward in September 2018 when she became a freelancer working for various companies. Besides being the Strategic Adviser at Cowork7/24, she is the Head of Research at Evelo Agency, an open work and coworking consulting firm based in the US. She holds a PhD in Management from Cardiff Metropolitan University with a research focus on coworking spaces, creativity and entrepreneurship. She was also a Visiting Scholar at the Massachusetts Institute of Technology and worked closely with MIT's Regional Entrepreneurship Acceleration Program (REAP) team on assessing the Welsh innovation-driven ecosystem. Her work has been featured in various academic publications, including Regional Studies, Regional Science and top practitioner outlets such as the Stanford Social Innovation Review. She is a regular contributor to the Cowork7/24 Blog and often speaks at international conferences, including Coworking Unconference Asia and ISPIM Innovation Conference.
Hey Anita, thanks for taking the time to answer our 5 questions! Let's get started: can you tell us why you decided to focus your research on coworking?
I first heard the term "coworking" in 2013 when I was a Visiting Scholar at Cardiff Metropolitan University (Cardiff, UK). My research at the time focused on open innovation ecosystems and how small- and medium-sized businesses can benefit from collaborations formed in such ecosystems. I was about to finish my 6-month research period, and one day the professor I worked with came to me and asked whether I'd heard about coworking spaces. When I said no, he told me that coworking is all about community, collaboration and networking in beautifully designed offices, where entrepreneurs and small businesses gather to work and socialize. I found it really fascinating and immediately started searching for as much information as possible about this fancy thing. Some time later we met again and started talking about a potential proposal we should put together to do extensive research on coworking. One thing we realized was that coworking was already popular in high-density urban areas, but little attention has been given to smaller cities and towns — even though people living in such areas also have great potential. Coming from a small town in Hungary, with a population of less than 5,000, I knew how difficult it is for people to start and run businesses without any form of support, even if they are talented, knowledgeable and hard-working. Usually what happens is that all these people have to leave small places and move to bigger cities where they can make their professional dream come true. And it shouldn't be like this! We connected the dots relatively quickly: coworking — community — support — business. And we thought, why not explore the situation in Cardiff and produce valuable academic research that is pioneering in the domain but can also be applied in a real-life context, so that it has the potential to support coworking spaces "being born" in smaller cities and towns, to unlock their members' potential and to generate economic growth by supporting entrepreneurship. We put the proposal together, successfully applied for the Research Innovation Award scholarship, and this is how my journey into the coworking universe began.
What does "Coworking" mean to you?
Coworking to me is connectivity, both to the physical space and to the people inhabiting the space. I used to say that coworkers need a purpose-built and functional work environment that supports their well-being. Well-being creates fertile soil for creative activities to grow, and maximum well-being leads to maximum creativity and entrepreneurial activity when the right culture and social environment is established — a place where people are continuously empowered. Coworking to me is community, a bunch of supportive and like-minded people coming together to be part of an experience where they feel comfortable and confident enough to connect, share, learn, develop, dream, create, give back to each other, generate value for others and their broader ecosystem, and to bring the world forward by motivating and inspiring others.
During our conversation in Bansko you mentioned that you started your research into coworking with a even more hands-on approach. Can you share why you changed that?
When I started the research project, the initial idea was to apply the action research methodology that would have aimed to develop and test strategies on enhancing creativity and innovation iteratively, together with a pre-selected coworking community in Cardiff. Action research is a unique methodology in that it does not advocate doing research "on" people, but rather working "with" people, with the researcher acting as a facilitator. The idea was to apply the methodology in three loops, each one lasting 6 months following the action cycle of first-round assessment, strategy development and implementation, and second-round assessment. In action research, each iteration is built on lessons learnt from the previous iteration, and thus it is a powerful methodology to improve the situation in a given collaborative community, together with the members of the community. I remember that I delivered a presentation about some initial results to the founders of the selected coworking space, but unfortunately just after the presentation they changed their minds and did not want to participate in my research in such an active way. They were keen to provide me with access to the community so I could observe and talk with them, however. I was almost halfway through the PhD program and quickly needed to redesign the methodology part and come up with some new ideas that were still able to address the overarching research question I'd set at the beginning. My supervisory team was extremely supportive during that time and helped me to get back on track very quickly.
Opening a coworking space?
Cobot's got essential management tools so you'll be ready for success from day one
What are your future plans and aims for your research activity?
At the moment I don't have any university affiliation, but I was recently approached by a top university to join a research project which will focus on the socioeconomic impact of coworking spaces on peripheral areas. This is very much in line with the topic of my PhD, and aligned with two of my missions which are 1) educating people about the coworking concept and how communities formed in such work environments can support their personal and professional development, especially beyond urban areas, and 2) raising awareness also on a policy level that coworking spaces are tools of economic regeneration and entrepreneurship acceleration, especially in rural areas where the key would be to financially help aspiring people to become a strong part of the economy and have more workplace opportunities where they can get inspiration and motivation from others.
I am also very much interested in conducting research in Southeast Asia on digital nomads and explore how exactly person-to-person interactions formed in coworking spaces shape their creative ideas and business activities. The third area I would be keen to explore is corporate coworking.
One thing I am really proud of is that I try to keep my academic researcher vein and utilize the skills I gained during my time at university to create a real impact for people through supporting the coworking movement.
You do a lot of travelling for your work — what is your favorite coworking city or spot? What do you love about it?
Indeed, I travel a lot — which I love, because I get the chance to learn a lot about other cultures and to connect with wonderful people and hear their inspirational stories. So far, I've visited about 200 coworking spaces around the world: every time I travel to a new city either for business or pleasure, I visit as many spaces as possible. I don't have a favorite coworking city; each city is unique, just like its coworking and entrepreneurial scene, and I love to experience the unknown. Just recently I visited some spaces in Nairobi (Kenya), and there was one I particularly liked, called Ikigai. It is located at the edge of Nairobi, overlooking a green garden which feels like you are in the middle of the jungle. One of the founders I was fortunate to meet explained that the heart of everything they do is around creating meaningful human connections. My other favourite space is Welsh ICE in Caerphilly (UK) where I spent quite some time during my PhD research. They are to me a role model of how coworking spaces can support entrepreneurship in places where entrepreneurship has not had a big tradition (a recent piece I wrote about them can be found here).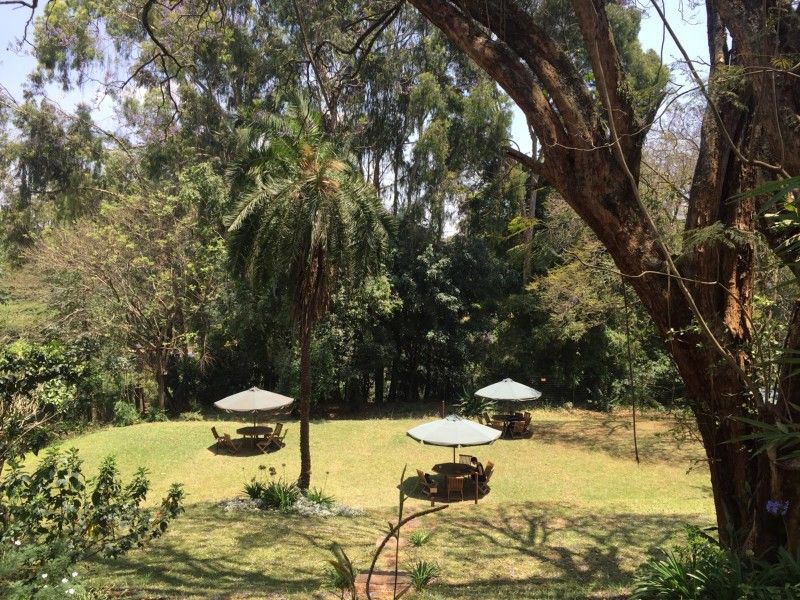 And finally, where can we find you on social media?
Soon I will be launching my website, where I will publish interesting articles about coworking in English as well as Hungarian.
Editor's note: Anita's website is now live!
---
If you aren't already using Cobot as your coworking management software, give it a go! You'll find that our features can help you run your coworking space more effectively and grow your community. Just sign up for a free trial or a live demo session. And if you have questions, our support team is all ears!
Happy Coworking!