In April, one of our developers (and all-around Cobot expert) Anita traveled to Gdańsk, Poland, to participate in Coworking Now 2019 — a conference that brought together Polish and European coworking experts to talk shop, share stories, and debate the future of the industry.
First Impressions
The conference was great! The entire event was well-organized and everyone was super friendly. You really could feel the good energy in the air— The beautiful weather certainly didn't hurt :)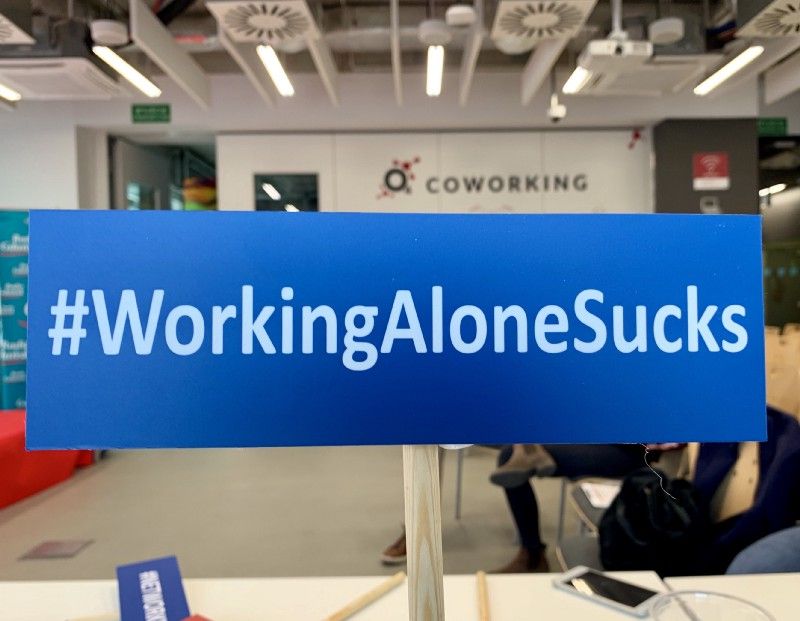 Things We Loved:
The professional MC wearing seaside themed socks telling dad jokes (and they were pretty good!).
Live translation into both Polish and English, so the speakers could use the language they feel the most comfortable with, and the foreign attendees could fully participate. (Something we've supported at conferences in the past.)
The massage station!
The topics: communities, collaborating with corporations, co-living, digital nomads, finance, sales, event planning — a full spectrum of interesting coworking discussions.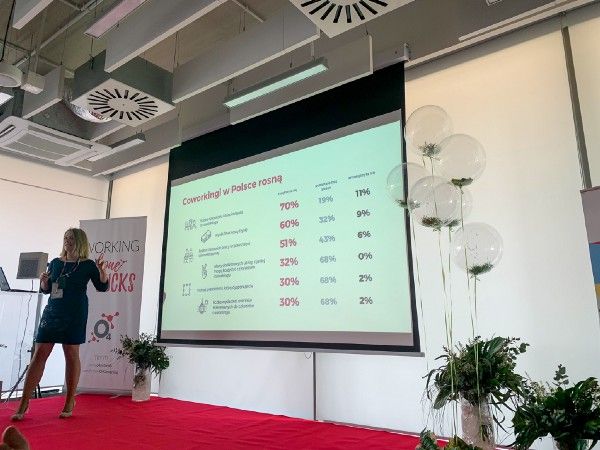 The Report
One of the main events was presenting Coworking: I Want It That Way, the annual coworking report about Poland. The 2nd edition of this report was created by O4 coworking and the In Future Hatalska Institute. Marta Moksa (organizer of the conference and the report) presented it on stage. The main conclusions:
2018 was a year of intense growth of coworking spaces in Poland: in terms of square meters, number of members, as well as revenue.
Coworking means to be open and to share (knowledge, energy, similar values).
There is still room to grow: 9 out of 10 freelancers still work from home.
The Wrap Up
As a special treat, the organizers arranged for us to visit to the tallest building in northern Poland: Olivia Star, where we were treated to a 360 view over the sea, city, and natural landscape.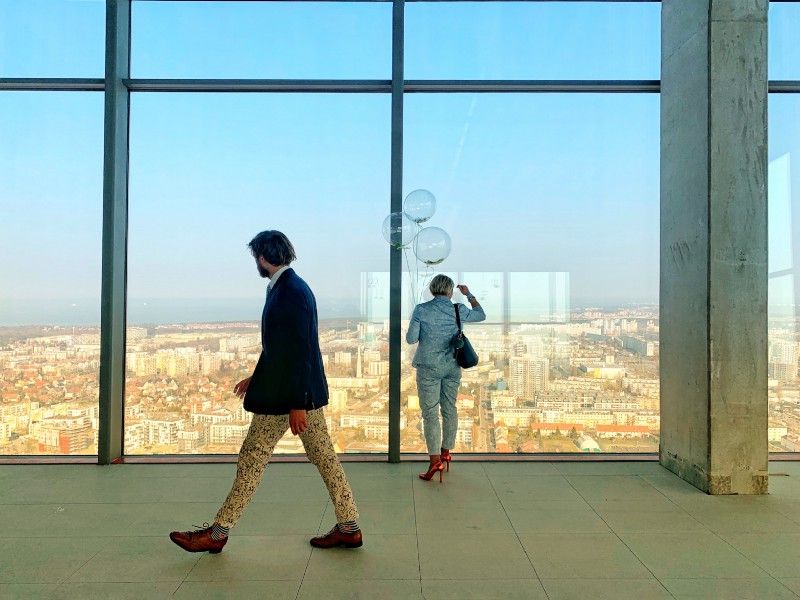 All this thanks to the fantastic hosts at O4 Coworking, where the conference took place. You can read some of their impressions of the conference at their blog.
---
If you aren't already using Cobot as your coworking management software, give it a go! You'll find that our features can help you run your coworking space more effectively and grow your community. Just sign up for a free trial or a live demo session. And if you have questions, our support team is all ears!
Happy Coworking!