Puedes leer este artículo en castellano aquí
The Cobot team is proud to highlight the vibrant, diverse, and remarkable Latin American coworking scene. This series of articles uncovers the character of coworking across the American continents.
Coworking en Chile
Capital: Santiago*
Population (metro area): City 6,3 M*
Number of coworking spaces: 93*
Average monthly coworking rate: $180/month (CLP 122,000/month)*
Nicolle Knüst began her professional career in a coworking space; now, in addition to continuing her career in the world of marketing and communication, she is the General Manager of Urban Station in Santiago, Chile.
Urban Station, founded in 2009 in Buenos Aires, is defined as the first global network designed with mobile workers in mind, and for those who share in the mindset that it is possible to work or collaborate in a different way. Currently, Urban Station has 14 spaces in Argentina, Mexico, Chile, Colombia, and Egypt. And we have to add that we love their goal to "democratize the office."
Do you think there's a common LATAM coworking scene, or there are different markets?
It seems to me that each market has its own characteristics, depending on its idiosyncrasies, culture, identity, relationship with work, and its unique methods of working.
What is the status of coworking in your city and your country? Do you have to do a lot of education around the term "coworking," or are people familiar with the concept?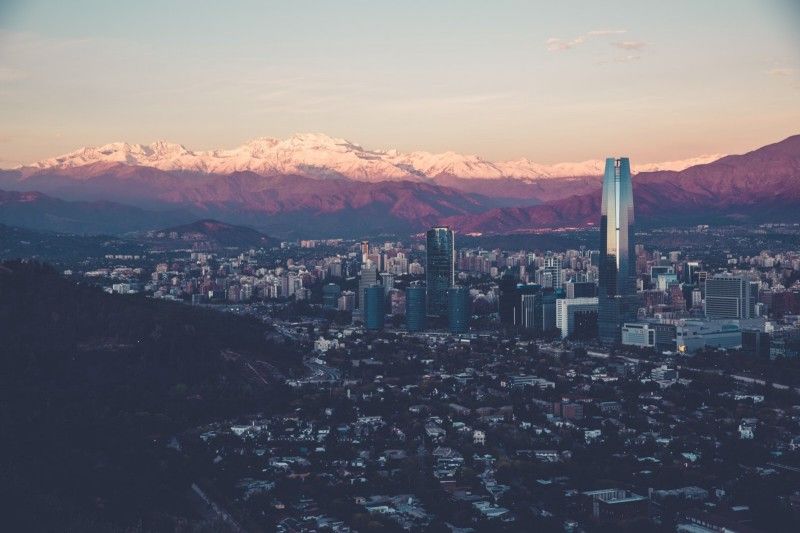 It is still a developing concept. Although the first coworking spaces arrived in Chile 7 years ago, it is not yet fully positioned in our market. Opportunities have been increasing, but for the average person it is not yet a familiar concept.
What makes the coworking community in your country special? What are the challenges involved in operating a coworking space in your country?
The main objective is to provide a flexible workspace, designed for people who have an enterprise or who work independently. Coworking spaces in Chile have been generally regarded as spaces where lectures and trainings are held on topics ranging from women's empowerment to smoking cessation techniques, for example.
A coworking professional has to face different challenges. On one hand it is a business that is still considered a trend; this is not an easy situation, and professionals may also require a lot of economic support. On the other hand, it is necessary to have knowledge of the real estate industry and connections to the local entrepreneurship and innovation ecosystem. In addition, you need a very competent team, which must be totally focused on customer service at the same time as they dedicate themselves to the generation of networks and content. Crafting and maintaining good marketing and communication is also a fundamental part of our business model.
What does coworking mean to you personally?
A collaborative workspace, a space where different people work together, with different backgrounds in a common space to collaborate with each other and develop personally and professionally.
Which is you favorite situation in coworking?
I started my professional career in a coworking, my experience was very pleasant because it allowed me to start in a very easy way. Then, when my business escalated from a single person to a team of 12 people, my space needs changed: I went from a common space to a private office. Later I became a service provider, with my own communication company, the coworking company I was partially working in, and finally I became the general manager. My experience is that if you really know how to seize opportunities positively, you can have all the possibilities at your disposal.
Which are your favorite coworking spaces in Santiago?
Launch Cowork, Santander Cowork, Cowork Latam
We like good coworking in all shapes and sizes. If you are interested in staying informed about what's happening and what coworking can accomplish in Latin America, the GCUC LATAM is without a doubt a great option.
---
Cobot helps coworking businesses around the world effectively manage their spaces. You'll find that our features can help you run your coworking space more efficiently and grow a healthy, and happy, community. Want to try it out to see how Cobot can help you automate your daily administrative tasks? Just sign up for a free trial or a live demo session and reach out to our support to learn about our available discounts.