Over three eventful days in Washington DC (ok, technically Maryland), our Communications Specialist Sam attended the 2019 Global Workspace Association Conference (GWA), hosted in the opulent MGM National Harbor overlooking the border between Virginia, Maryland, and Washington DC. What did we learn? And what lessons can you take back to your space? We've broken down our takeaways into three main themes.
Differentiating your community
It's not your imagination: Coworking is crowded and getting busier every day. Currently it's not overcrowded, but if you don't find a way to distinguish yourself, it's going to be difficult to persuade prospective coworkers to choose your space over the dozens of options available to them.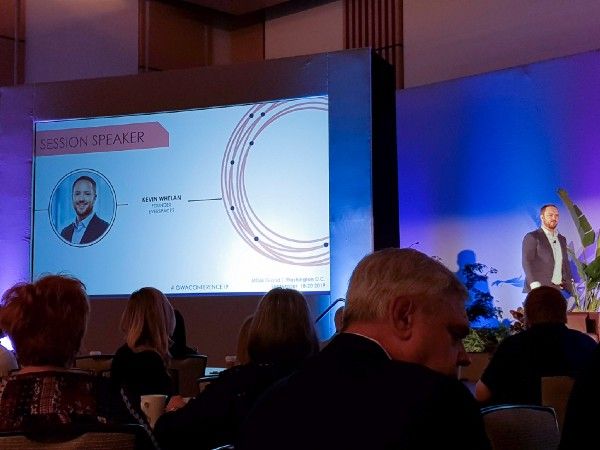 Kevin Whelan, Founder of Everspaces, shared his advice on standing out, namely: How to make your competition irrelevant. His thesis hinged on the way you manage your convenience vs. fidelity. The fundamental idea is that people are seeking either functional services, an experience, or some combination of the two; your task is to figure out what combination no one else is doing well. If you're trying to be the most useful place with the best experience, you will fail, because many traits are mutually exclusive. You need to find a point along the spectrum that reaches the kind of person who will actively seek out your space. And once you do, you want them to divide coworking spaces in their mind between your space and every other space, putting yourself into your own category and making it the de facto only choice for your target group.
Community Managers play an outsized role at coworking spaces. Unlike traditional office space, they are as much friends as they are functionaries. And you are much more likely to choose a space with a friend you can trust over one who feels fake. They will be the most important point of contact with your members and can make-or-break every space. We heard from Hannah Walker, Chief Consultant of Big River Consulting, about the ways in which coworking communities are helping the mental well-being of their members, as a counterbalance to the loneliness and insularity of traditional freelance communities and office spaces.
Jeff Hargett, Senior Practice Director at The Ritz-Carlton, spoke on length about the ways that good service is more than just a way to make people feel comfortable: It's the only way to fully realize your space's potential. I don't have any photos of this session because we were explicitly warned against any photography or recording of any kind. A little weird, since he mostly talked about the Ritz-Carlton "Gold Standards," which are publicly available online.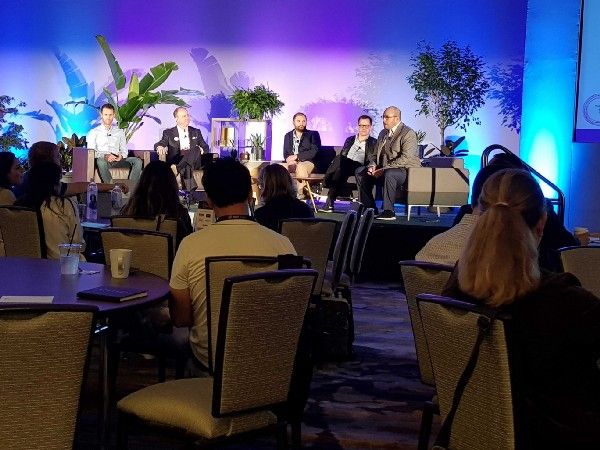 Another way to stand out is with technology. In the talk Differentiating with Technology a panel of technology experts weighed in the ways to make your space's technology a part of its appeal. If members can't easily interact with their space, and don't have access to the tools they need, they will find a space that offers it to them.
When it comes to setting your space apart, is it better to build your own software or use one that exists? The panel was split on this point. If you're a larger company, it might be worth it to develop software that can be used to sell your value (e.x. WeWork and their "Space as a Service" proposition). But if you're a more concentrated operation, the costs and organizational complexity outweigh any benefits of personalization, a point that led into the next theme we identified.
Building a solid organizational structure
How many great ideas have come undone due to poor leadership, a lack of planning, or infighting? It's easy to dive in headfirst to a business and leave yourself exposed to potential problems down the road that could have been avoided. In "Leadership Systems to Drive Successful Growth," Kane Wilmott, Co-Founder of IQ Office Suites shared his hard-learned advice on how to structure a coworking business to manage the problems of growth. The first key is to set up a good business model with a clear organizational structure. Maybe right now you only have a few employees and everyone is multitasking. That's great! But in a few years, if you're successful, you're going to need more people to help and you're not going to want conflict over who's in charge of what.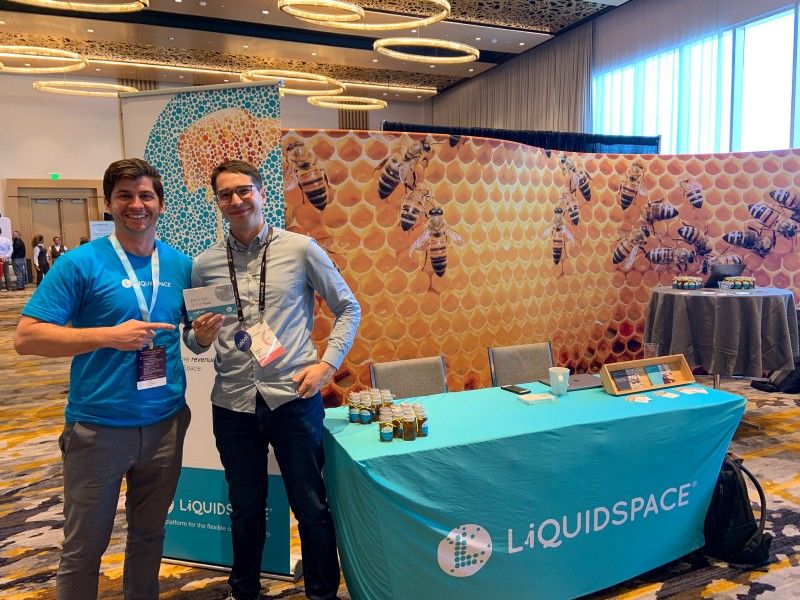 What can we expect in the future?
All eyes were on the future of work, the future of the economy, and the future of the corporate giants; the fates of which the entire coworking world is resting upon. However, what they will do, and how it will affect coworking operators, remains a matter of fierce debate.
During a talk titled The Ripple Effect: Amazon HQ2, VA Tech Innovation Campus, and the Future of the Region, a panel of experts on the local scene discussed the implications inherent in a major company like Amazon moving much of their organization to town. The panel consisted of politicians, corporate and real estate professionals, and a senior representative of a local university, so their opinions were primarily glowing and positive; they focused on the the influx of skilled workers to the region and strengthening the local economy.

During the meals, the happy hours, and the networking breaks, the only thing everyone wanted to talk about was WeWork (If you're interested in an insider's perspective on WeWork, we featured an interview with the Public Affairs Manager at WeWork Mexico). An unsurprising development given that in the aftermath of their recent SEC filing it's been a roller coaster of changing valuation, exposés on their unusual (to say the least) corporate culture, and rumors of dramatic change on the horizon. Since the conference, there have been more unexpected developments, but the fundamental question remains: What impact will WeWork have on the coworking industry when it goes public, and who will capitalize on their success or failure?
Whatever the answer to that question, we're looking forward to seeing how these ideas continue to develop and shape the conversation. And when the next coworking conference wraps up, we'll be there to keep you in the loop!
---
If you aren't already using Cobot as your coworking management software, give it a go! You'll find that our features can help you run your coworking space more effectively and grow your community. Just sign up for a free trial or a live demo session. And if you have questions, our support team is all ears!
Happy Coworking!