Coworking é vida: Coworking is life at Encontro Brasil 2020
Last weekend in São Paulo you could find us under the partially finished beams of State, an unfinished coworking space that symbolized the rapid growth and grand ambitions of coworking in Brazil. We're lucky enough to have gotten the opportunity to lend our voice to the discussion of what coworking means at Encontro Brasil 2020.
State managed to encapsulate the spirit of São Paulo's innovation in coworking. It's an innovation hub currently being built in a 20.000 m² 1940's decommissioned metallurgical building. Their CEO Jorge Pacheco was a founder at Plug, one of Brazil's first coworking spaces. The building is located in an area known for its difficulty attracting investment due to poverty, violence, and substance abuse — but they're using their influence to give back by supporting local developments and housing.
Coworking is life
"The biggest coworking competitor is headphones"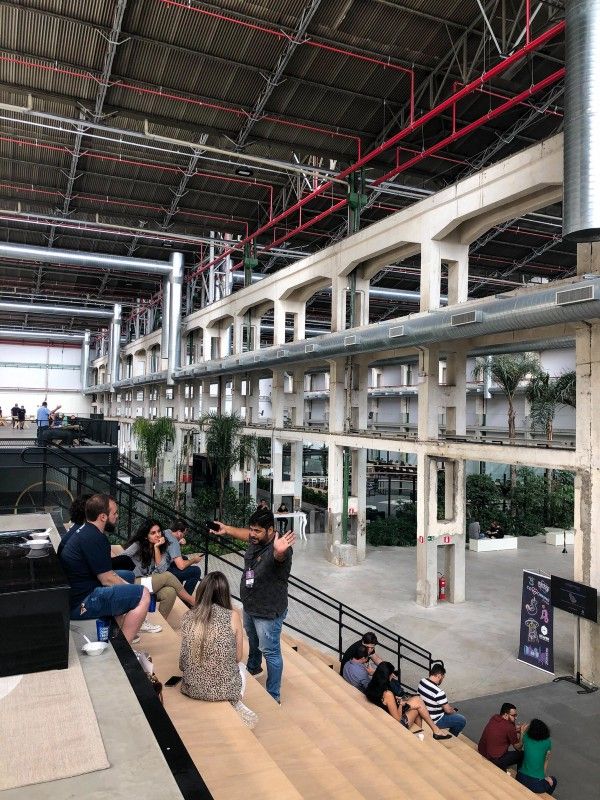 How much of our lives are we willing to share? Ismar Marquardt leads an NGO in Burkina Faso that assists women and children in risky situations. One of the things that he's learned is that coworking is a natural development for developing economies, in fact, much more natural than in wealthier countries. The structure of our lives in wealthy countries enables separation; we've sought out our own houses, offices, cars, laundry rooms, etc. Looking around the world, however, collective work and living is the norm.
So how to bring this energy back into the lives of new coworkers? Focus on social sensibility and empathy. A good practice that he recommends: Never let a potential new member sit by themselves; introduce them to at least five people.
The History and the Future
How can you measure coworking success? And how do your judge an economy based on sharing?
There are multiple competing viewpoints for what the "sharing economy" means. It's important not to fall into the trap of lumping ourselves in with Uber, food delivery apps, and other "gig economy" sectors. These are deceptive forms of the collaborative economy that disempower workers and will continue to receive bad press and mistrust.
Anderson Costa has learned lessons from the fallout of WeWork. Astronomic growth leads to astronomic falls in coworking. They tried to be a tech company when they were really a real estate company, that dissonance led to the discrepancy between what investors and the public expected versus the actual, realistic value.
According to Costa, these deceptions are traps. You may think it's a convenient shortcut to help people understand the business quicker and bring in easy money, but they lead to mistrust and incorrect assumptions, which in turn damage our entire industry.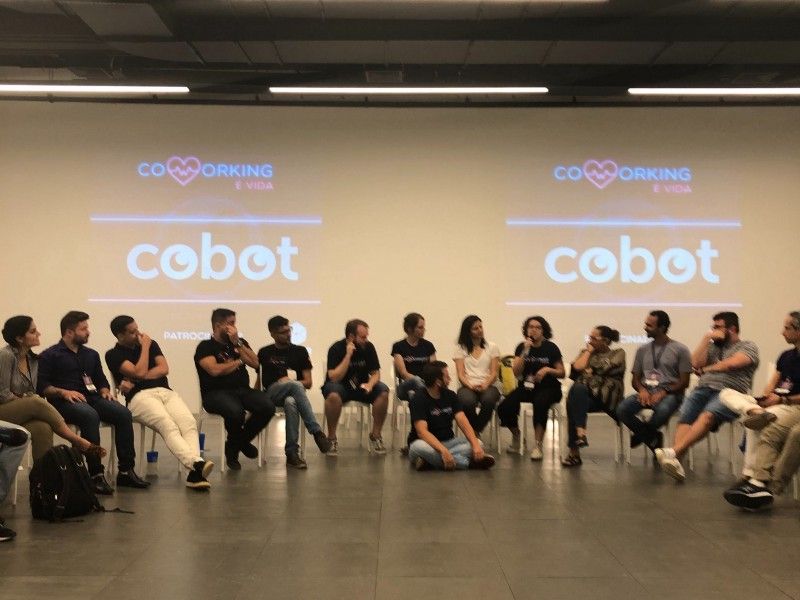 The Unconference
Oftentimes, unconferences gravitate towards the same subjects: We rehash talking points about things like profitability, rural coworking, and tools to run a space — just to name a few. But coworking in Brazil brings up issues that most other conferences never touch on.
One particularly Brazilian question was about community — specifically, comunidade. In Portuguese, the word refers to slums. We sat in on an unconference session focused on the cultural, class, and racial overtones of coworking in Brazil and what responsibility coworking spaces have to the people living on the margins.
Some ideas that were discussed to combat the inequality and disconnectedness often associated with new coworking spaces: solidarity desks (people can pay more so that others can work for free), pricing by income, discount policies, staff training, opening the space for free for social events, sponsoring tickets for events like this, and using a code of conduct.
The Wrap-up
To end the event, all of the participants sharing what they thought was the most meaningful part of the conference to them and them passing the microphone to somebody who inspired them during the event.
The organizers also announced that they will have the first regional coworking conference in São Paulo on August 8th — 9th to celebrate the Coworking Day (created by Matias Vazquez), and will be working toward getting other states and regions to start their own local conferences and events too!
---
If you aren't already using Cobot as your coworking management software, give it a go! You'll find that our features can help you run your coworking space more effectively and grow your community. Just sign up for a free trial or a live demo session. And if you have questions, our support team is all ears!
Happy Coworking!