In most cases, coworking spaces are open to everyone, so it's a common scenario that non-members come by to book a meeting room for a few hours, for example.
To support this additional business in your space and keep you flexible with the choice of users, you can now invoice one-time visitors without having them sign up for a free membership.
Generally, it works the same way as invoicing your members. Once you are logged in to Cobot as an administrator, you can click Manage on the top bar menu, then Invoices on the side bar menu, where you'll see the "New invoice" button in the top right corner of the page. Click the button and a window with a drop-down menu will open, giving you the choice of invoicing one of your members or a non-member.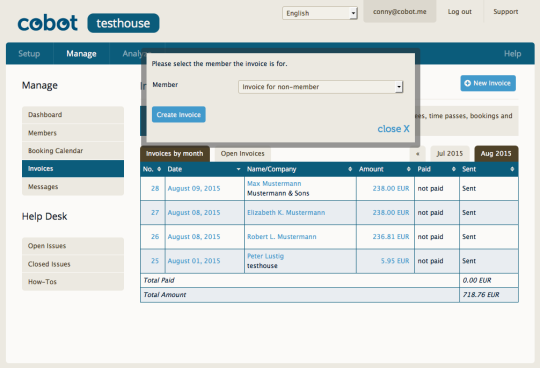 If you select "Invoice for non-member," you'll be invited to fill out all the necessary information, like the person's name, address, amount being charged, etc.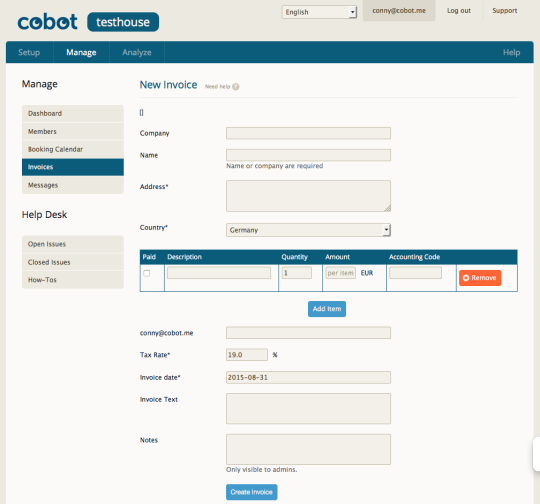 When you're finished, click the "Create invoice" button down below and the invoice will be confirmed. At last you can print out or send the invoice as a pdf. Please find the button above as you can see at this screenshot.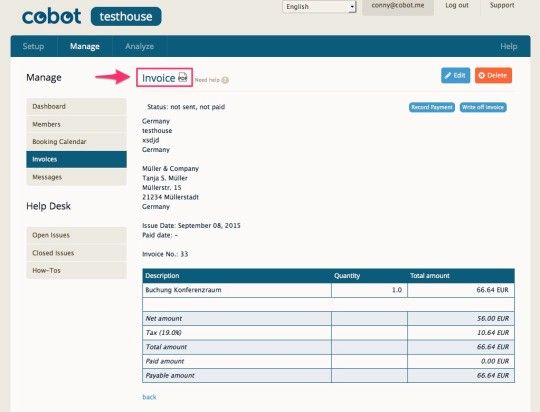 Do you have any questions? Please don't hesitate to contact us via support@cobot.me
Cheers,
your Cobot team