NOTE: This article is no longer accurate. We've incorporated this booking calendar into a completely overhauled booking experience!
After putting in much love and effort, we're proud to present Cobot's new booking calendar! It comes with a new design that allows you make and find bookings more quickly. We've optimized loading times and added a number of other improvements, too.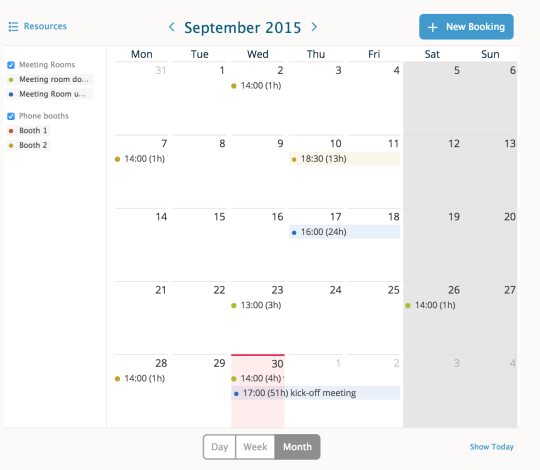 The new design has a better look and flipping through months/weeks/days is now much faster. The monthly view provides a broad overview, allowing you to easily see events that last longer than a day. Hovering over bookings gives you more details.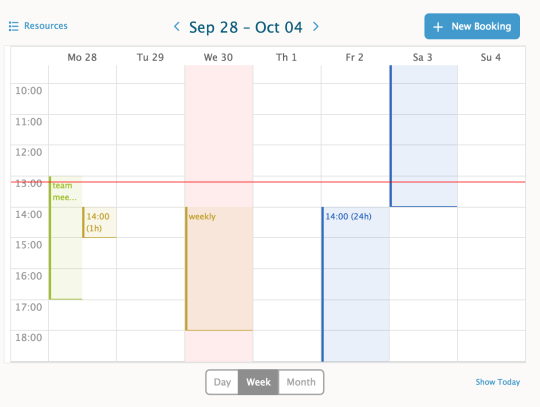 The week and day view have been completely revamped. They now show you the time of day on the vertical axis, meaning you can easily see when bookings start and end, and what slots are still free. When looking at today, a red bar shows you the current time.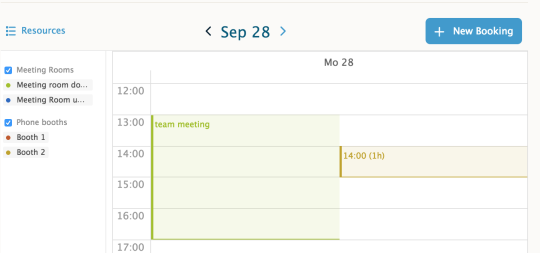 The resource list has moved to the left, meaning less scrolling, and it now supports categories. You can also customize each resource's color (under Setup -> Booking Calendar).
To add a booking, click on the New Booking button at the top: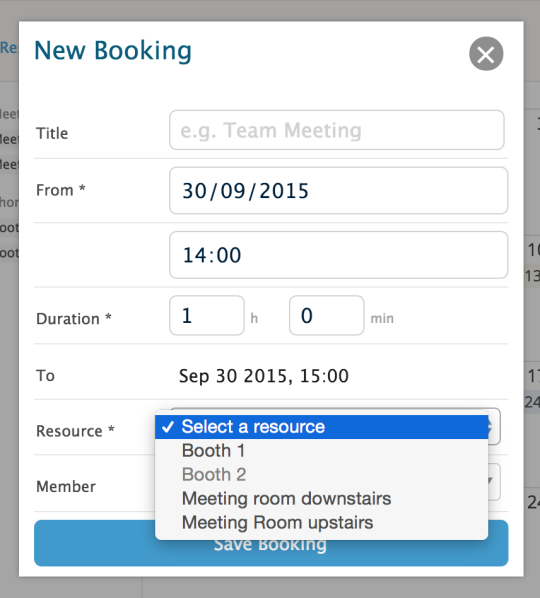 Resources that are blocked at the given time cannot be selected, making it easier and faster to find a free room.
Oh, and one more thing, coming soon: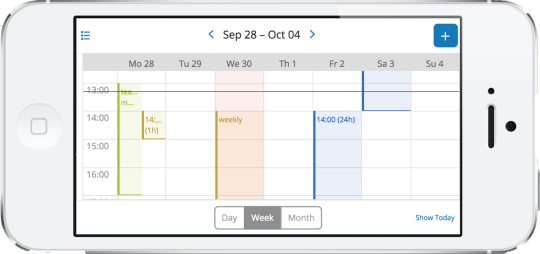 By the way: do you need to sync your Cobot calendar with Google? Just add the Google Calendar add-on, which you will find in our list of ±20 free add-ons.
How do you like our new booking calendar? We'd love to hear your feedback in the comments: support@cobot.me
Cheers,
Your Cobot-team.