We've got some good news for Italian flexible workspaces: Cobot now fully supports the new Italian e-invoicing laws, otherwise known as Fattura PA or Fatturazione Elettronica! As of this month, all invoices are required to be submitted through a special form to the Italian government; Cobot will help your space navigate these special requirements and stay compliant with the law.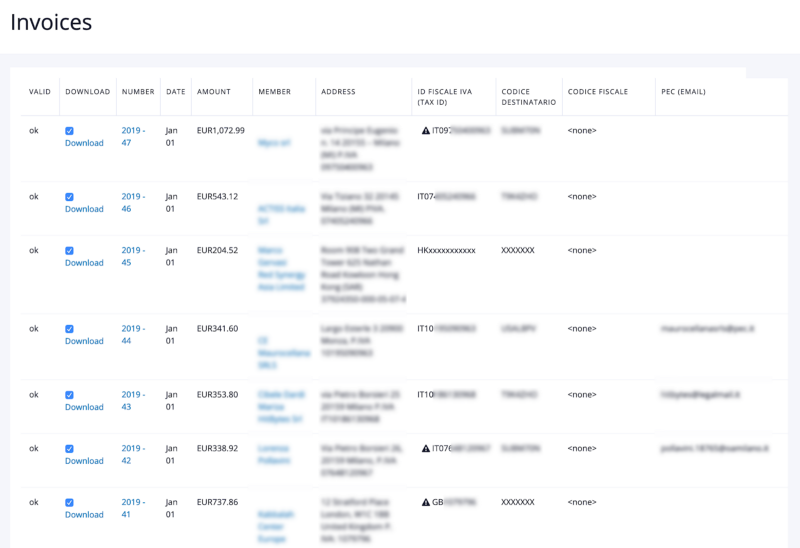 What this means for space operators: All you have to do is add our free e-invoicing add-on to your dashboard here. Once you've selected the add-on, you'll be prompted to input your required tax information about your business and your tax representative, if you have one.
From this point on, when you generate an invoice, Cobot will also produce the correct goverment invoice, which you can then download (individually or in bulk) to submit to the Italian tax office. These will also display if there are any errors.
For other questions, you can consult our Italy e-invoicing add-on FAQ, or email us at support@cobot.me.