Over the past month we made two major improvements to our system— one for usability, and one for security.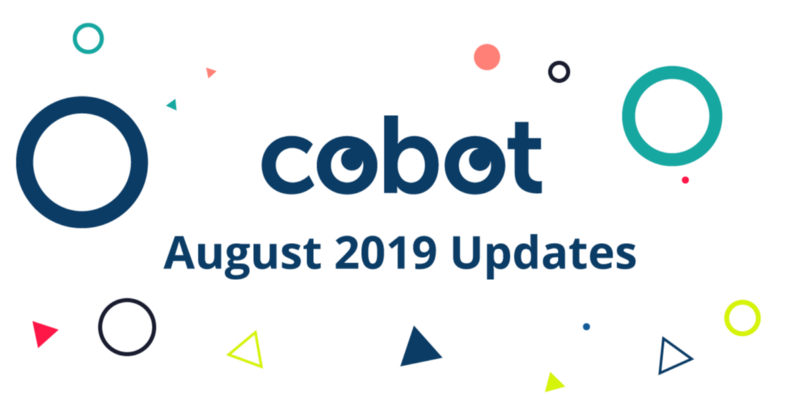 Usability: The New Booking Experience
Booking resources is a core feature of Cobot; it's how most people interact with our system. And it just got better! ⁠
Now, instead of landing on the booking calendar, users who click Bookings land on the Make Booking tab and are greeted by a visually striking gallery of resource cards. Choose your required time, capacity, and categories to narrow down your search and see all the possibilities for you.
You can also find a list of your upcoming and past bookings in the Past Bookings tab and the old Booking Calendar is still available in the Booking Calendar tab so you can see the complete usage of your space's resources.
We've put together a write-up to help answer any questions you have about using the new booking system.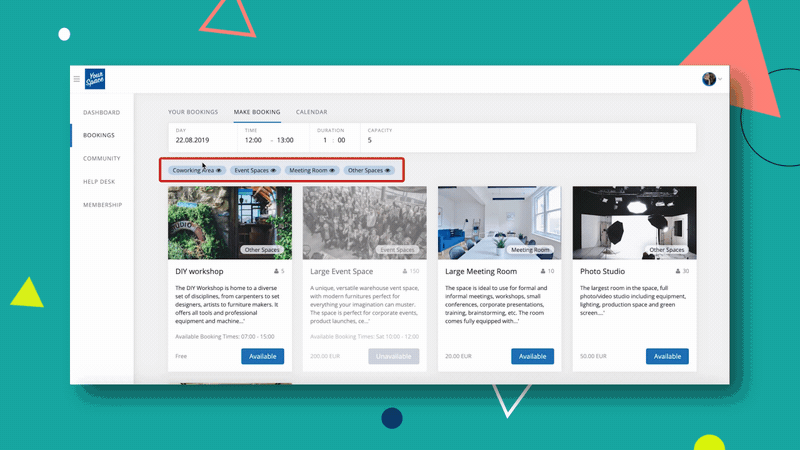 Security: Improved Payment Security
As a part of the upcoming privacy regulations in Europe, we've implemented a number of behind-the-scenes changes to make payment on Cobot more secure. A few changes will start going live for our European spaces on 14 September 2019, here's what you can expect:
Some non-recurring payments will require a second authentication step. You'll be directed to a new Authentication page and prompted to follow the instructions.
When a monthly renewal payment fails due to authentication problems, our system will remind them to authenticate their payment method.
If you have any specific questions about what this means for you, you can read more information in our in-depth explanation of the system changes.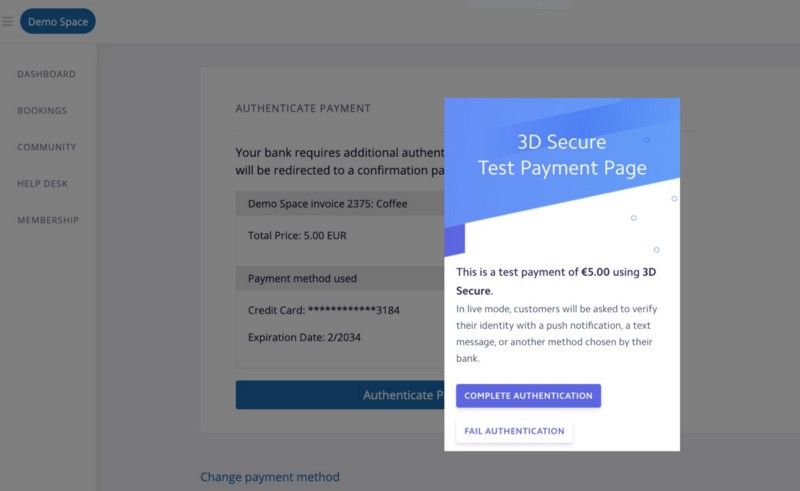 Some more improvements
We added more admin functionality. For bookkeeping purposes, admins can now download all invoices from the current month or year as individual pdf files (within a larger .zip file). And admins can now book the entire set of available units for a resource on the Make Booking page to prevent that resource from being used in a certain time period.
The Total Booking Pass Hours remaining section is now more accurate at reflecting the true amount of hours left. For all of our Brazilian and Portuguese spaces, we've added improved Portuguese translations in the Invoices and Analytics sections.
We want to hear from you
As always, if you have any suggestions for how we can improve your experience, we'd love to hear them! Just send us a message at support@cobot.me.
Don't forget to sign up for the Cobot newsletter in which we discuss coworking news, updates, and more relevant coworking content. You don't want to miss out!
---
If you aren't already using Cobot as your coworking management software, give it a go! You'll find that our features can help you run your coworking space more effectively and grow your community. Just sign up for a free trial or a live demo session. And if you have questions, our support team is all ears!