New members on a day pass/drop-in plan can now buy time passes during signup. Previously they had to wait until an admin confirmed them before they could buy any passes. Our new solution makes the process much simpler and easier to understand.
We've added a few fields to the signup form that let new members specify how many time passes they would like to buy: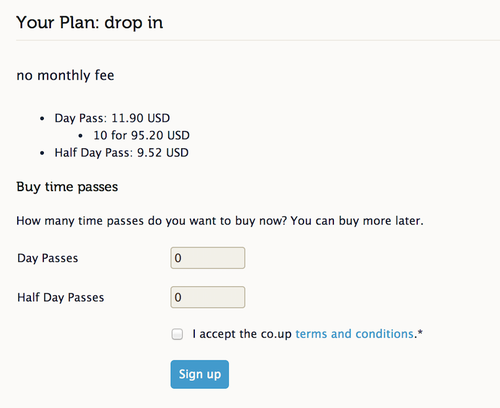 After they hit the signup button, an email goes out to an admin to confirm them (or they could be automatically confirmed — contact us). When the membership is confirmed the requested time passes are automatically assigned and also invoiced and charged for immediately. You're welcome.