Puedes leer este artículo en español aquí.
Nacho Rodriguez founded Repeople at the end of 2014. "This coworking space [called Coworking Canary Islands], focused on remote workers and digital nomads, emerged as a spinoff of a company that didn't work out—it's a case that we could call a lucky accident. This first project was the germ of what is now Repeople, an organization that promotes the Canary Islands as a destination for remote workers and digital nomads, coliving, coworking and flexible workspaces."
Repeople's evolution from coworking to coliving was a natural one. When you create coworking spaces in a privileged (read: expensive) environment (in this case, the Canary Islands) you immediately confront a problem: where do these nomads and remote workers stay? We are talking about an environment where the type of accommodation offered is primarily short-stay holidays. However, the members are not willing or able to pay for holiday-priced accommodation for long, making it difficult to retain a membership base. Nacho seized this opportunity and, in 2016, he created his first coliving space.
"Coliving offers a much higher profitability than a small coworking space like the one we had at the time which is difficult to make profitable unless you have other motivations beyond memberships."
Today, with 6 coworking spaces in operation, it is a very important part of the project.
How has all this growth been possible in an environment like the Canary Islands? Nacho explains "in 2015 we realized that this whole movement of teleworkers was beginning to exist, so we started a series of actions to position ourselves: we wanted to accelerate something that was already happening organically." One of the first things they did, at the end of 2015, was "to bring together the existing coworking spaces on the islands by creating the Canary Islands Association of Coworking Spaces." In 2016 they started creating events to "attract remote workers to the islands and connect them to the local ecosystem."
In the intervening years, other private and public initiatives appeared, such as Work & Play Tenerife, which are also positioning the Canary Islands as a go-to remote work destination. Nacho reflects aloud: "in the end, it's about working to attract workers to our spaces and also to create an ecosystem."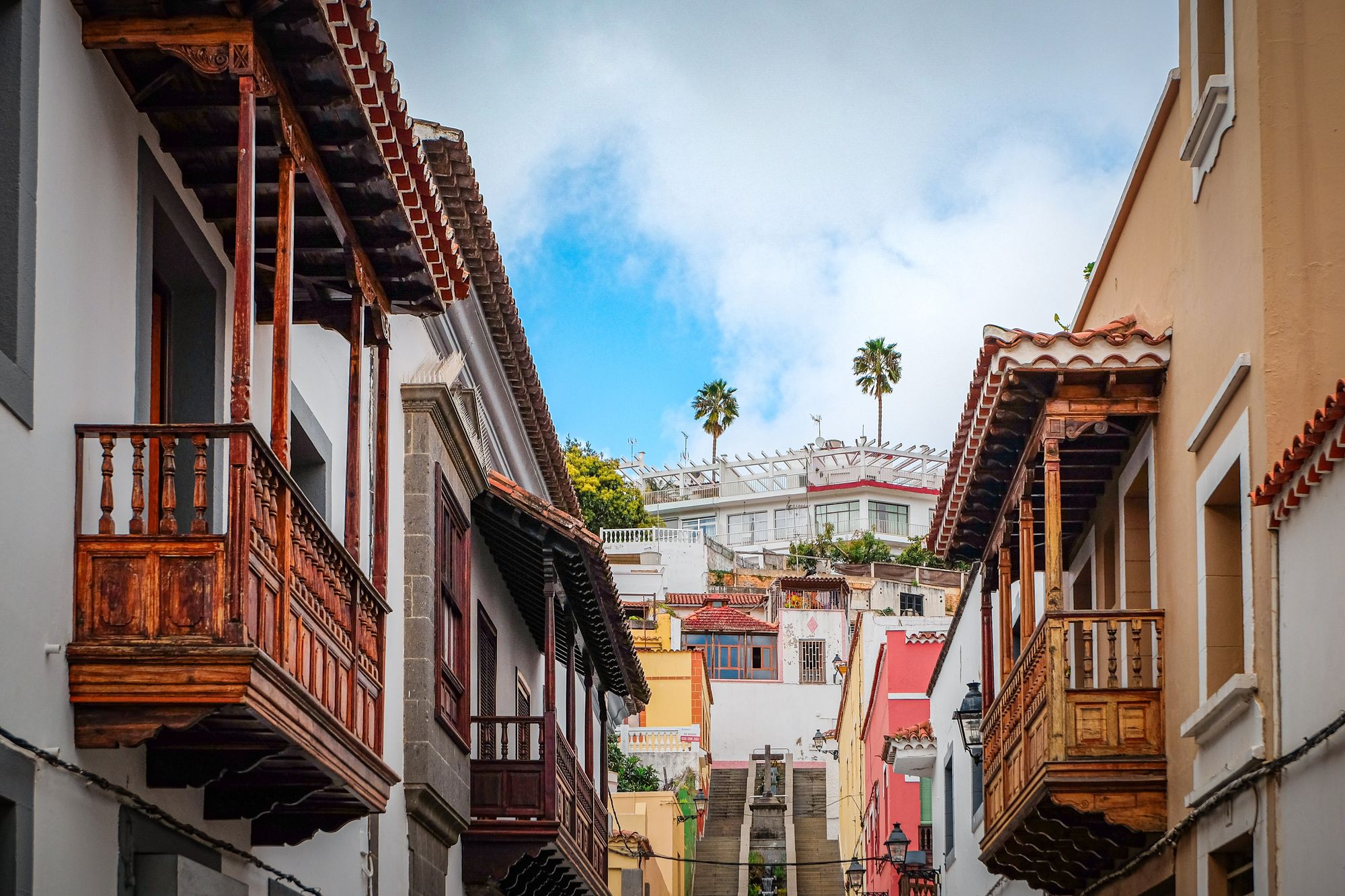 Everything changed with the pandemic.
"Our project took on another dimension. Before, we did this because we were believers, but in 2020 we see ourselves with several very interesting spin-offs. Tourism represents 50% of the Canary Islands' GDP and traditional tourism ceased to exist for about a year, which caused hoteliers to approach Repeople as remote workers continued to come to the islands during the pandemic. This created new opportunities for coliving. At the same time many companies, as happened elsewhere, thought that perhaps the traditional office rental model was not the best option."
At that time, owners of large spaces (suitable for creating offices) also began to approach them.
"They approached us because of our know-how or our brand and asked us if we could reconvert their spaces into flexible office spaces."
These projects, he explains, in which offices occupy the majority of the surface area, are occupied by local companies and international companies. The international companies that Nacho mentions are drawn by many of the workers who themselves were attracted to the islands.
During the pandemic we tested the model in a 1000m2 space and even we were surprised at how quickly it filled up."
Once the model has been validated, Nacho's next big challenge will be a much more ambitious project: A 3000 m2 flexible coworking space in the center of Las Palmas.
One of the issues not often addressed by the coworking industry and especially by coliving is the impact of coworking on its environment. During the pandemic we observed, and Nacho confirms this, that there was a lot of supply focused on medium-term stays that are very attractive for nomads and above all for remote workers. However, as normality was progressively restored, these options disappeared.
We were curious to know how they dealt with this situation and what Repeople's policy is to prevent coliving from being a gentrifying force.
"We were approached by many hoteliers who were looking for a temporary solution and we discarded it because we are looking for projects with a longer lifespan. However, there are others that were ready. In fact, we just opened a 31-room coliving/retreat space in an old converted hotel. We found a hotelier who was tired of the traditional model, which is very difficult to make a profit in a small hotel due to the operating costs involved, and he was convinced by our pitch."
This new orientation not only reduces operating costs, and more importantly fixed operating costs, but also reduces competition as the category is much less competitive.
"When we launched the coliving beta test we did it in an area close to Las Canteras beach where today there is a problem of gentrification simply because you are next to one of the best urban beaches in the world. However, when we had to take a gamble on developing the project, we took a bit of a risk by opting for the garden city area with much larger houses that for various reasons (families can't maintain them, they are inheritances, etc...) are empty and in disuse; we have created coliving spaces in areas where there is no real estate pressure."
"It's about giving life to an area that doesn't have it."
"In the case of the hotel," continues Nacho, "it is in Agaete, a town that doesn't have much life during the week. This model activates the town's economy by bringing new people to the local shops during the working week."
In the case of the environmental impact generated by the type of life that the coliving supports Nacho reminds us "you won't swim to the Canary Islands: by plane is the only option and if we want the islands to move we have no other choice." Repeople has also changed its focus from digital nomads to remote workers over the years. "We bet more on the long term and where we see value is in the teleworker: a professional profile that works in the knowledge economy, with an above-average purchasing power and often either brings his/her own company or hires here to grow the project, is interested in connecting with the local community, etc."
If we compare this model with traditional package tour operators who spend four or five days on the islands (with the flights that this implies) and who generate low-quality employment, it is clear that coliving generates a much greater socio-economic impact while also reducing the environmental impact on the islands than nomadic tourism.
Nacho's long-term vision is a future in which the pre-pandemic concentration of knowledge industry workers is spread across the globe and brings prosperity to regions, far from major hubs, such as the Canary Islands. Repeople will manage a total of 60 rooms and 4200 m2 of coworking space in September, who knows what will happen in two years?
---
If you aren't already using Cobot as your coworking management software, give it a go! You'll find that our features can help you run your coworking space more effectively and grow your community. Just sign up for a free trial or a live demo session. And if you have questions, our support team is all ears!
Happy Coworking!
#coworking latin america #interviews