Puedes leer este artículo en español aquí.
Behind the thick frames of her pale pink horn-rimmed glasses, María repeats with an amused look the question: "'Who is María Montis?' María Montis is the COO of LOOM, the flexible workspace brand of Merlin Properties, the largest real estate company in Spain and Portugal."
In 2018 Merlin Properties, a real estate company specializing in office, logistics, and shopping center assets, acquired a stake in LOOM—and in 2019, ahead of schedule, LOOM took a 100% stake in the company. María tells us that Merlin Properties' aim with this purchase was to "offer the full range of possibilities in the market to its clients: from the traditional office to pay-per-use."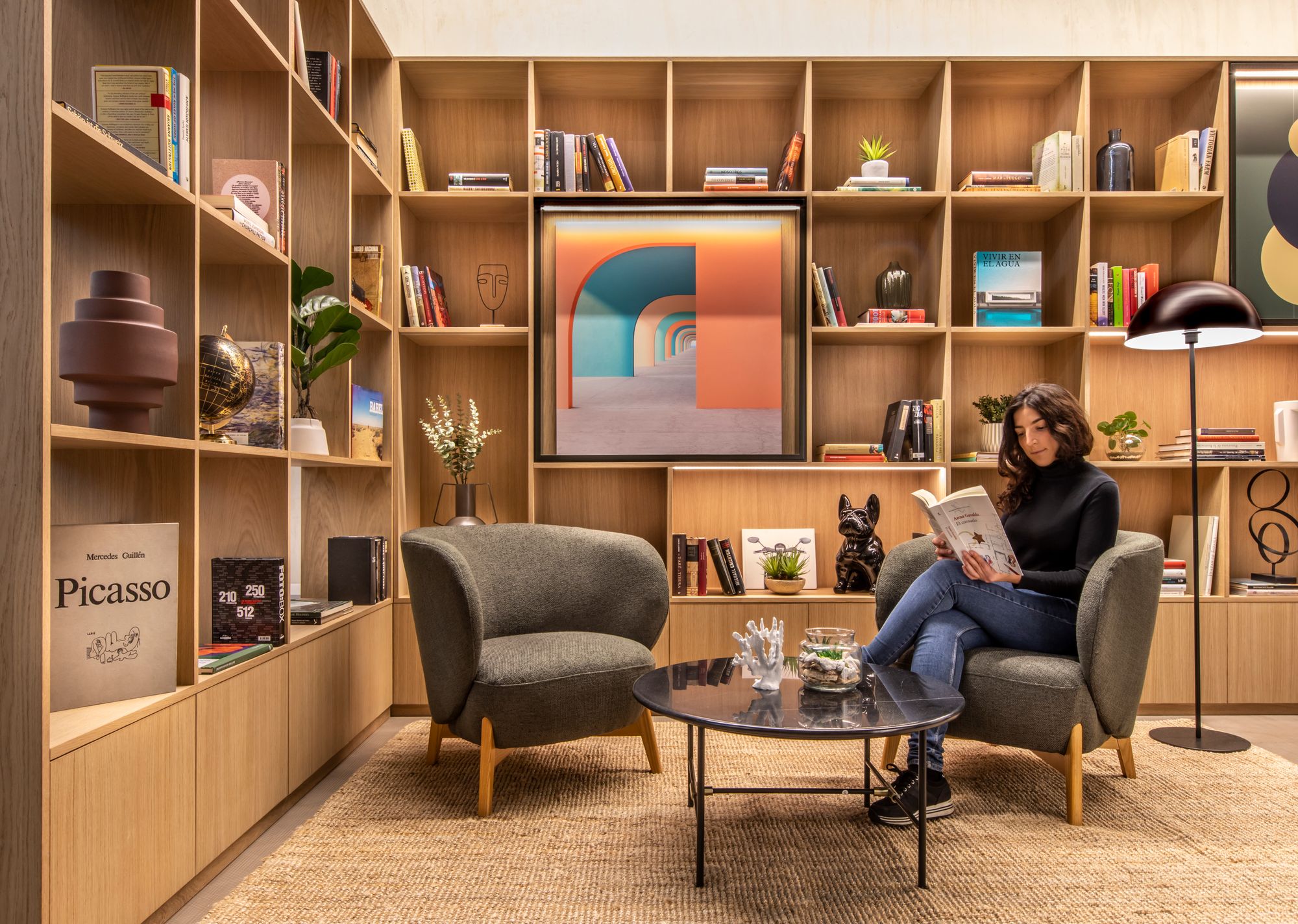 "However, with the pandemic, the vision has changed," continues, "because after a very hard impact for the whole sector we sensed that the future was going to be much better for the flexible workspace industry. "Before the pandemic, our value proposition for corporations was something that was seen as somewhat niche, more exotic if I may say so. The pandemic has accelerated adoption and this (flexible workspace) is another alternative to offer corporations."
Obviously, the acceleration María is referring to is due to the flexibility the industry offers versus the known inflexibility of a sector where minimum contracts can be from 3 years to even 10 years.
"During the pandemic, we suffered from the flexibility of our approach: it was very easy to leave. However, this same flexibility has benefited us in hindsight as it has shown that it is a way of working that adapts to changing times." María continues "the deadlines of the traditional industry have become obsolete, I understand that there are some legal standards but they are deadlines that are from another era, the reality is no longer there: it is all very volatile."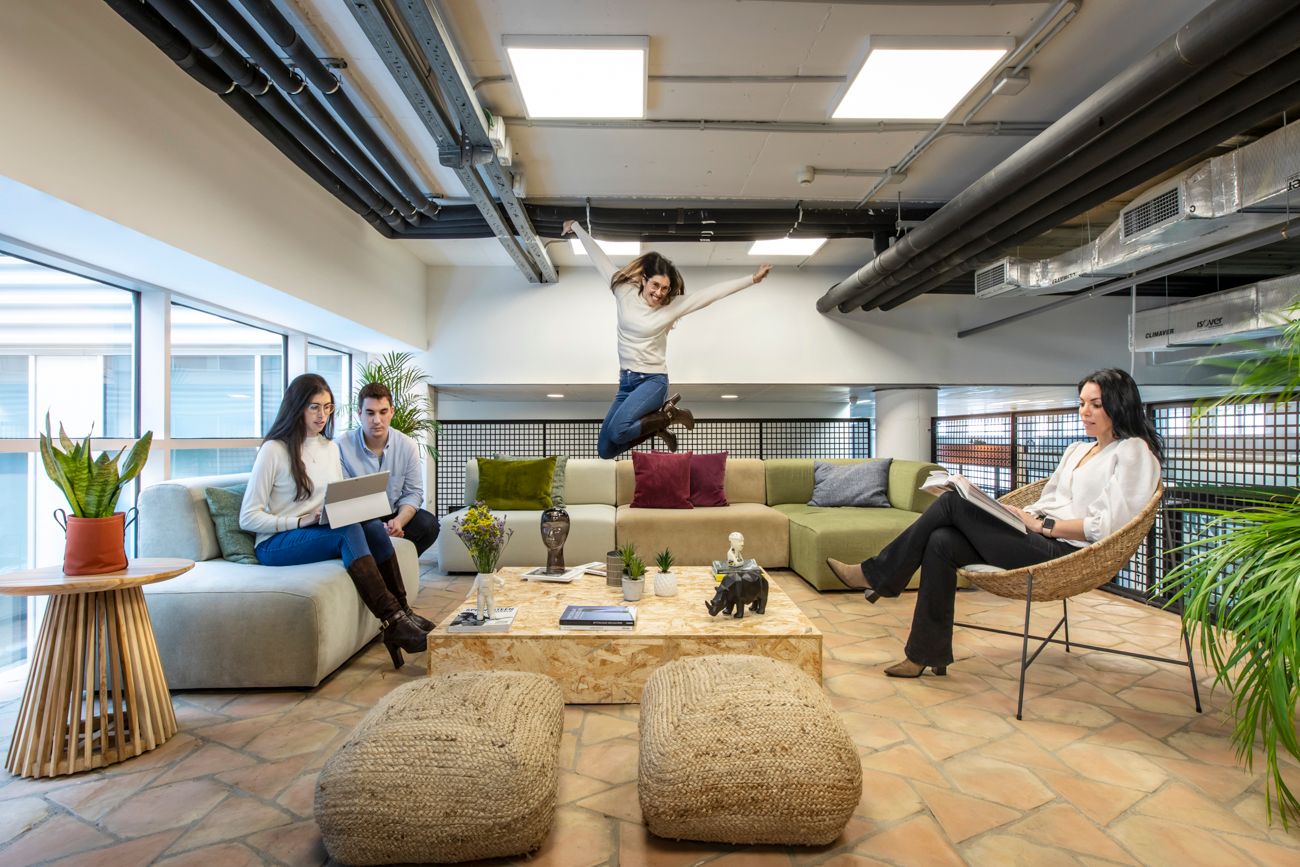 One of the aspects that María has not commented on so far in this conversation is whether LOOM offers space management services, or what they call LOOM as a Service (Space as a Service, a play on Software as a Service). "The truth is that we do. It came about organically: we had clients we didn't want to lose and we offered them the service. We started with two companies that had grown within LOOM and when they reached a certain size they wanted their own office on a full floor of a Merlin Properties building but without having to manage it." Two fintechs, an orthodontics company and a tech company in the language sector, opted for this model. In most cases, María tells us, the space is custom-fit-out and operated under a service contract, but demands vary from case to case.
"Some want a dedicated host while others are more comfortable with a host simply visiting them a few times a week to make sure everything is OK."
María, ever discreet, mentions that we should add a well-known travel deals company to LOOM list of illustrious clients. They recently decided on two full floors at one of LOOM's recent openings. "When you talk to the founders of these companies that decide to go for a flexible workspace solution, you see that they are delighted, but it is true that they have to breathe modernity or they don't understand the model."
Another big question I had was the real impact at a time that we could dare to call post-pandemic: how are the integrations with demand aggregators working? María's answer does not surprise me: "Integration is always a headache and it generates a lot of work until everything works well but if you get it right it generates a reasonable revenue stream: it will never be crazy but it is something that is there and it complements you."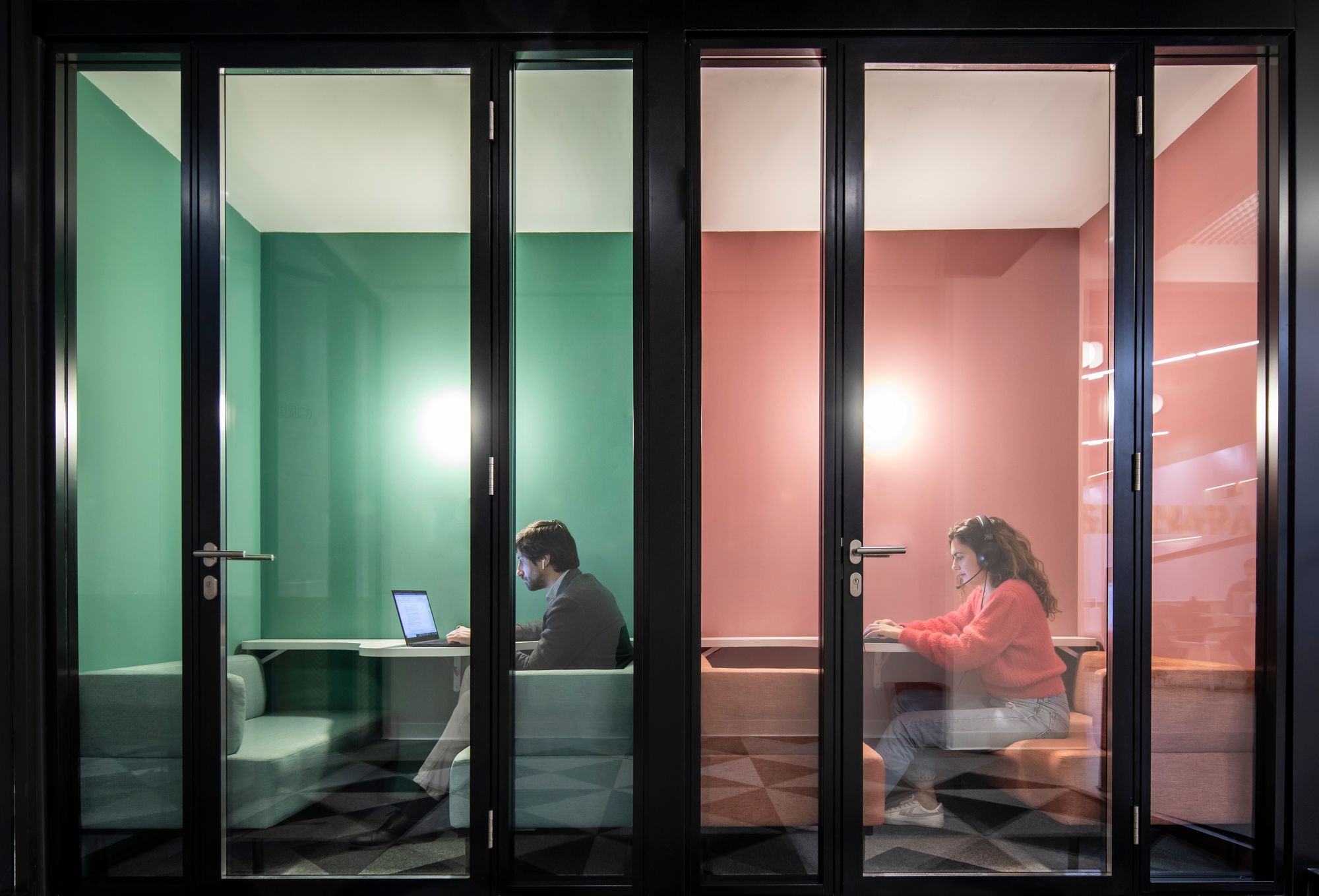 In my opinion, María sums up brilliantly the challenge with these kinds of platforms: if you get it all working automatically, the income they generate will be a bonus track to your regular income but you have to get the integration right and on the other hand not die trying. The platforms LOOM works with are mainly focused on getting corporate clients and it is these that make the platform's spaces available to their users. "To test these apps, we have incorporated our most economical products into them: hourly vouchers in fixed positions or in common areas."
Another thing that piqued my curiosity was why LOOM had not yet launched a coworking space in a shopping center. With María's characteristic frankness, she told me that she had proposed it on some occasions for a specific shopping center but that for the moment the company had not given it priority. However, this does not mean that the proposal could not be activated in the future.
The subject of coworking in shopping centers has always been a recurring theme. As a European, it seemed a little strange to me at first (and at the rate at which shopping centers are disappearing in the United States, it might also seem strange to Americans under 30). However, the subject is interesting for several reasons: on the one hand, the boundaries between work, personal life and leisure are blurring (I invite you to check the common areas of your spaces if you doubt it), everything is becoming more and more mixed, and having facilities that allow you to combine them efficiently in close physical proximity is clearly a good option. If we think about the environment in which this advantage is maximized, shopping centers are clearly a top option.
It is true, as María mentions, that the natural client of the shopping center is the restaurant, leisure, or retail sector (who are able to pay a higher price per square meter). However, it is also true that shopping centers have applied discounts, or even offered free space, to brands that attract traffic to the shopping center. Although it would be difficult for a coworking center to reach the critical mass of an Apple Store, it could be a good opportunity to provide the shopping center with certain advantages, such as the potential consumption of the entire commercial offer of the center.
Who knows what the future holds for María Montis or LOOM, which of their initiatives will find success and which will need revisiting. I sincerely hope that I get to see them reach some of their more ambitious goals so that I can write the second part of an interview with such a figure in the Spanish coworking scene as Maria.
---
If you aren't already using Cobot as your coworking management software, give it a go! You'll find that our features can help you run your coworking space more effectively and grow your community. Just sign up for a free trial or a live demo session. And if you have questions, our support team is all ears!
Happy Coworking!