Most of our team is busy building features for the new GDPR legislation, which will be released in the next days. But nevertheless, we also launched a bunch of product updates and are very excited to share some of them with you today:
Confirmation Emails for External Bookings
We released a feature that allows to customize and send out automated confirmation emails when you get external bookings. This way you can not only confirm that you've received their reservation but also inform non-members about any particulars regarding your space and other relevant information. You can read more about our External Bookings add-on here.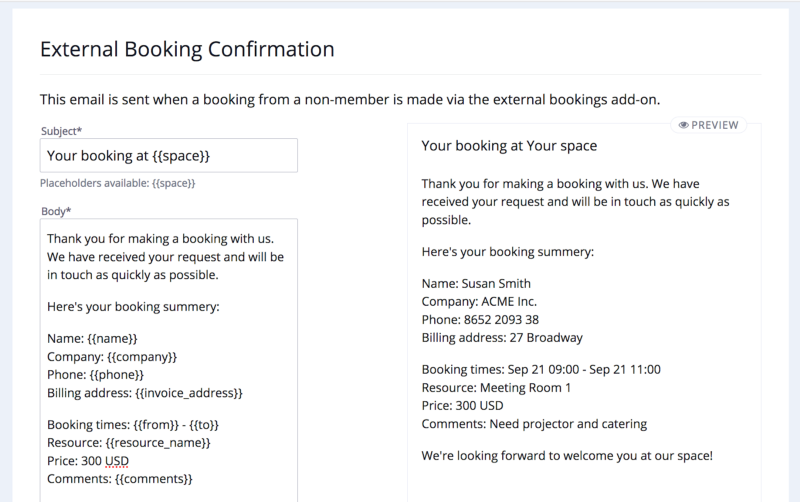 Filter & Search Invoices
We started making improvements to our invoices section last year, and now we're very excited to launch its new tagging and search function.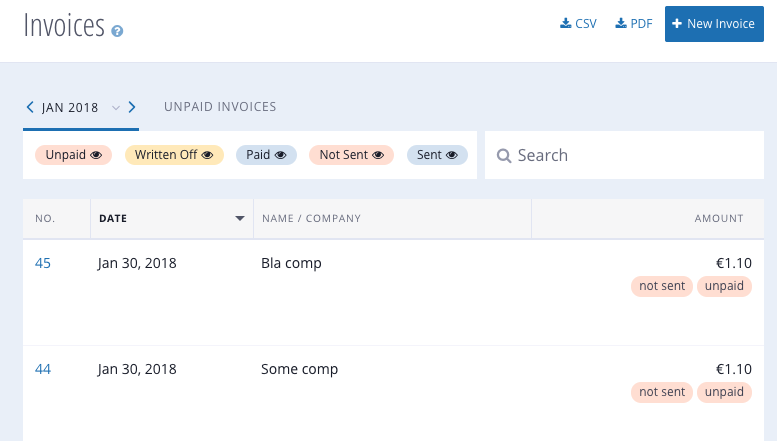 When you select a tag, the top results appear immediately, and you can combine tags to filter your results more precisely. To search for an invoice, click in the search box and type in the name of the member, company or the invoice number. You can also make use of search and tag filters combined for more granular control.
Bookings Overview for Members
Admins always had access to a member's bookings to ensure they could control passes and have insight into resource's usage. Now that feature is also available to members on their Cobot portal.
This was a highly requested feature and we hope it helps your members keep track of their bookings.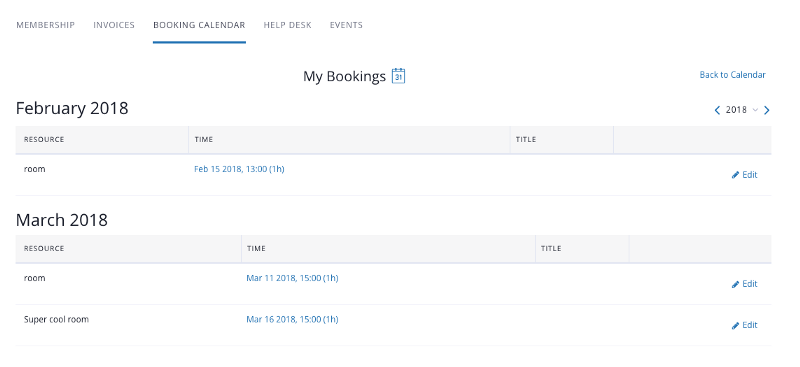 Add Service Charges to Invoices
We now support the ability to select a Service Charge in a drop down menu when adding a line item to an invoice. While it is better for the both admins and members to charge for several individual services and items, adding line items manually can turn into a lot of extra work for you.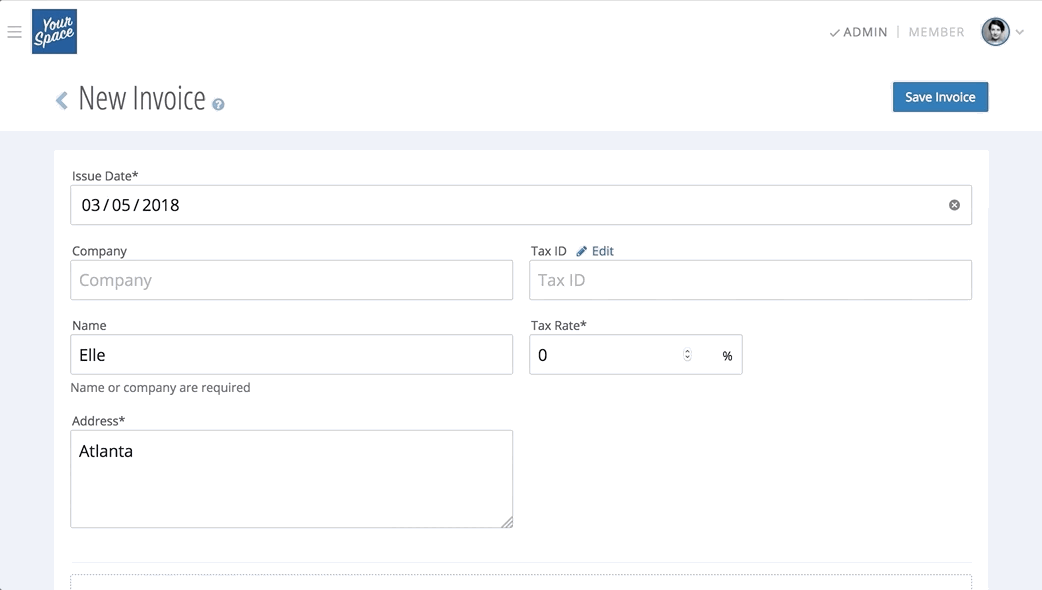 With this new feature you will save a lot of time using just existing Service Charges and creating invoices on the fly.
Tax Rates for Accounting Codes
You can now set tax rates for each individual accounting codes. This means that when you assign the accounting code to any item (Plans, Resources, Service Charges etc.), the tax rate is automatically calculated as well.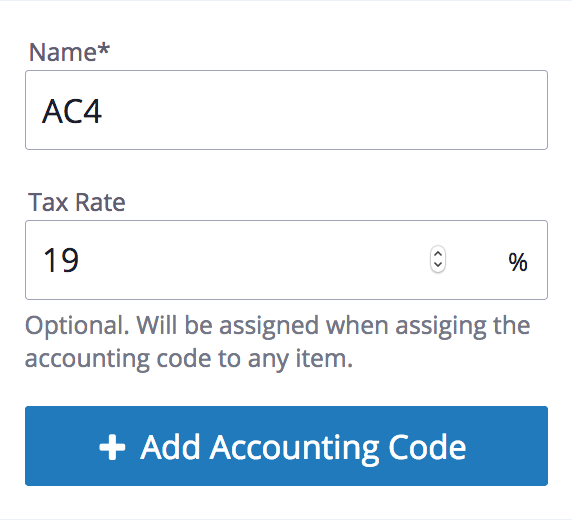 To do that, you have to first activate this feature under Setup » Basic » tick Custom tax rates.
Redesigned Add-ons
If you've been using Cobot for the past few months you've probably noticed that we've been redesigning our pages to make Cobot more friendly, intuitive and simpler to use.
Now we're rolling out our new Add-ons section to complement our new design and fit with our updated product.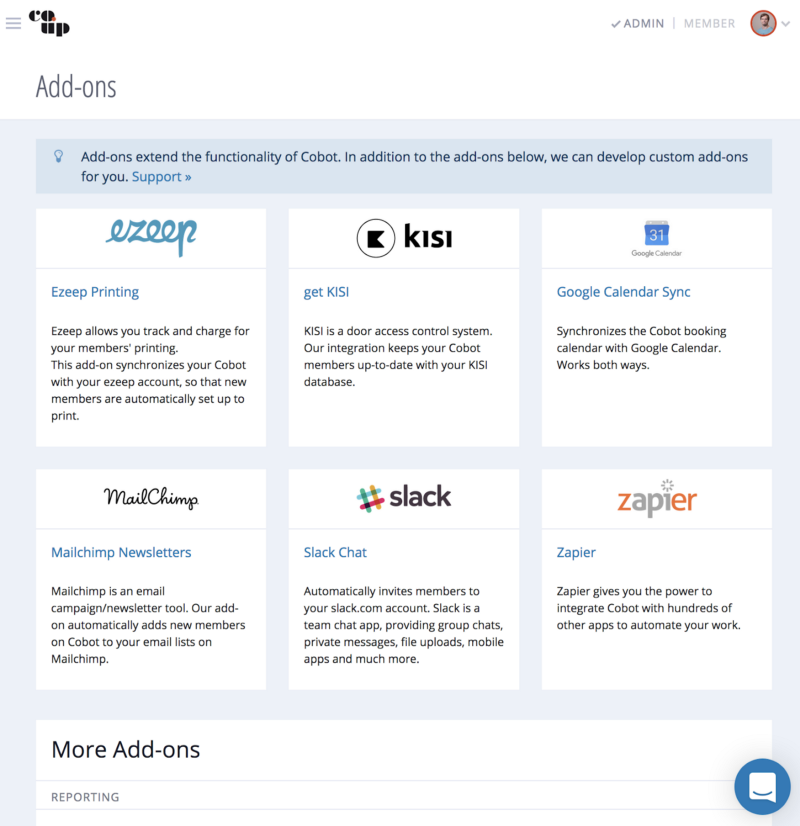 Upcoming: New Landing Page Editor
Being able to design a new landing page that works better with your brand to present your coworking space and plans has been one of those most requested features we received. After hearing from you about what your needs are, we are very excited to launch one of the biggest Cobot releases yet: a brand spankin' new landing page editor.
The release is still a couple of weeks away but the first change you'll notice is that we've separated the logo and banner page from the current homepage editor to make space for all the new features to come.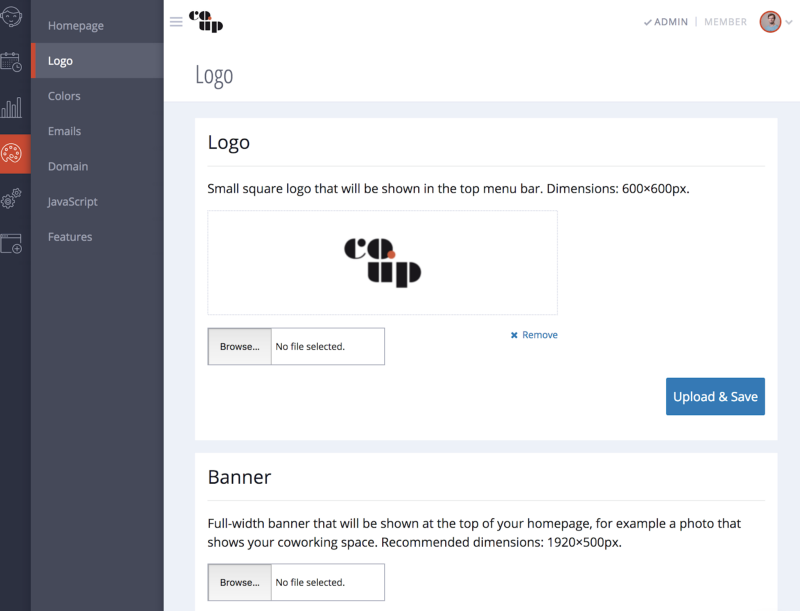 Track Issues
Before, issues could be closed by any admin with just one click. While this is a fine workflow for small spaces with just one coworking space operator or community manager, it was problematic to medium or larger spaces, so we have just launched an improvement to this workflow. Now when you close an issue it will require a confirmation and for you to leave a comment so that admins can add their names or a note on how the issue was solved. If an issue is reopened, you can leave a comment too.
This way you can have an overview of who in your team solved each issues and how, which later you can use as an knowledge base of problem solving for your coworking space.
---
If you aren't already using Cobot to manage your coworking space, give it a go! Just sign up for a free trial or a live demo session. You'll find our features can help you run your coworking space more effectively and grow your community. And if you have questions, our support team is all ears!
Happy Coworking!