Shaghayegh Karioon (Shari) founded Wonder Coworking in 2018, a space in Berlin designed for women, after working many years for a business office provider. The idea of Wonder Coworking is to bring women together and to bundle the strong and special energy of the female group to support each other.
Thanks for taking the time to talk with us. What inspired you to found Wonder Coworking and what makes it special?
The idea for Wonder came to me quite spontaneously when I was still working as an employee. I worked for a provider of office space services and had a very good conversation with one of our clients that had inspired and enriched me back then. After the conversation, I thought it was a pity that we did not have more female clients and assumed that I could find a place where all these great women work/exist together — a coworking space for women. However, during my research, I discovered that there was no space just for women, neither in Germany nor in Europe. In the USA there had already been a few spaces that matched my criteria; even though some of those spaces don't exist anymore, I found them wonderful. I wanted one of these spaces myself, so I started looking into whether it would be possible to open a coworking space for women in Berlin.
Opening a coworking space?
Cobot's got essential management tools so you'll be ready for success from day one
The special thing about our space is that very different women meet here, learn from each other, and support each other. Our members have the confidence to be in a safe space with each other, as well as during our events. Any and all questions, doubts, ideas and crazy things can be discussed between us :). Our members are also interested in a real community; through our activities many participants and members have become friends and meet up to do things outside of our space.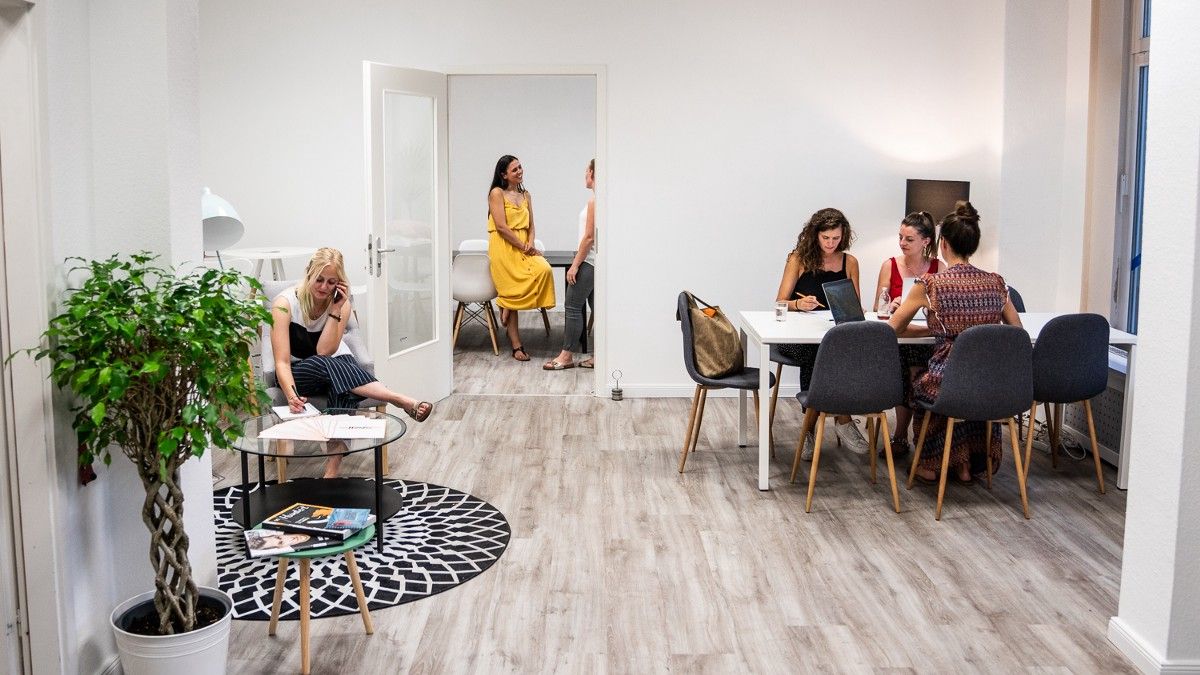 What does coworking mean to you?
I do not believe in one meaning or the one and only definition of coworking. I believe that the many spaces that currently exist all have a raison d'être. This is usually confirmed by their members. First and foremost: coworking is working together in one place. How this takes place specifically must be adapted to the individual needs and interests of the members. If there are enough people who consider a certain kind of coworking to be the right one for them, then it is fantastic if one for them exists.
How do you feel about the growth of women-centric coworking worldwide, and what do you think has inspired this growth?
I'm frankly surprised that it took so long. As I said, the first spaces for women already existed by 2014 in the US. I believe that the explosion in interest worldwide is almost certainly due to the reputation of "The Wing" after it became known that they received large investments and that they have endless waiting lists.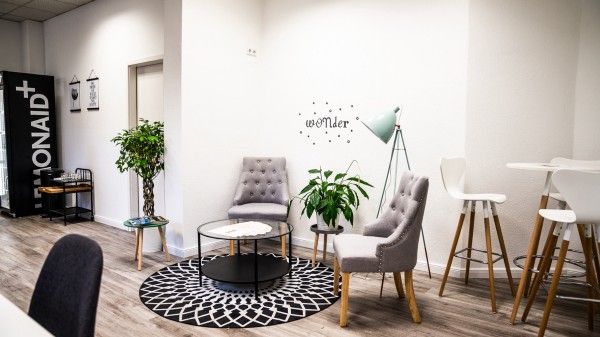 In addition, the world has changed a lot in terms of female empowerment and the view of women in the last year and a half. When I wrote my business plan and went to banks and real estate owners in 2015, the response was anything but positive. They thought I was crazy to leave out what they said was the most important target group: male coworkers.
I'm really happy about this development. I'm not sure if you also know this part of my story, at first I didn't dare open a coworking space just for women. Initially I opened a normal, mixed, coworking space. In retrospect the main reason for this were the many doubts I received when pitching my original idea. Of course, I became more courageous when I noticed the surge in popularity of female empowerment.
Can you share some of your best practices and what you've learned from running your space?
I think it's always important to know your coworkers and understand why they are members of your space or why they show up. You should stay flexible and never stop listening to your members and understand the atmosphere in your space.
Unfortunately, since I run my spaces alone, I am not the fastest to make adjustments, even when I see that changes are necessary. My advice to all who are like me is to stay attuned and go forward step by step. Even if you can not do everything immediately, it's never too late to get better.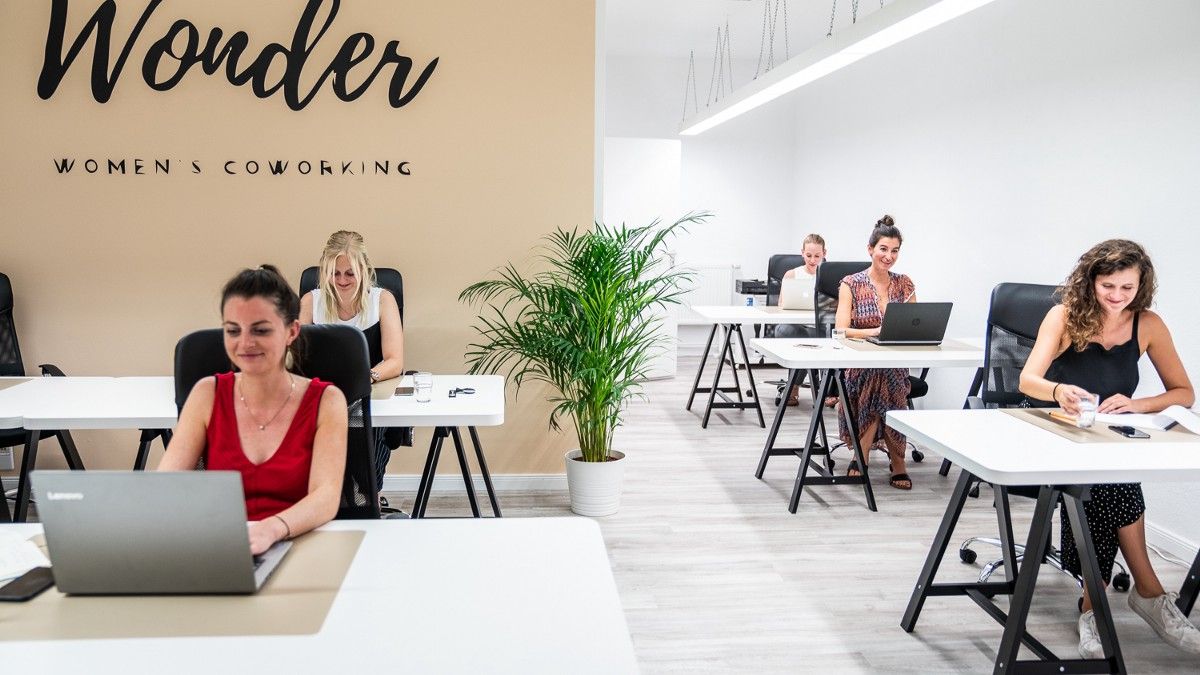 How have you seen the coworking industry change and what sorts of changes do you think we'll see over the upcoming years?
I entered a fairly full market and I am glad that lone fighters like myself are still able to find their place. I find the never ending growth of global players in big cities like Berlin interesting, and hope that the future of coworking will have room for more than just giants. Unfortunately, this is very much related to the development of rental prices. I can imagine that small, profitable spaces will get bought by larger ones, leaving only a few, very special small spaces with a strong community.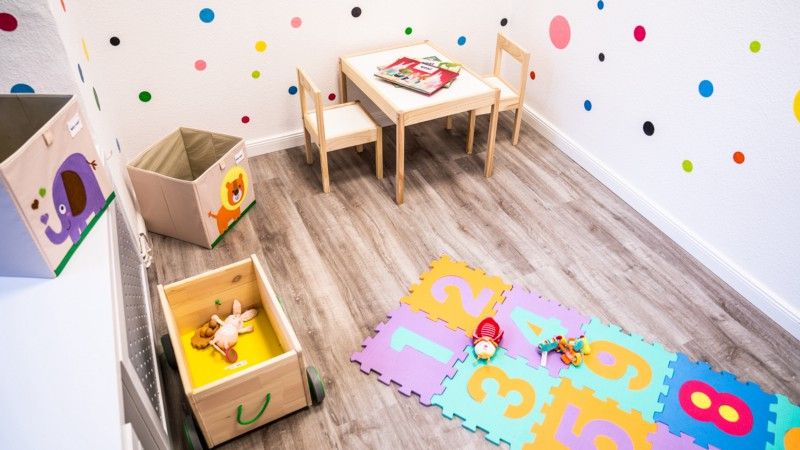 Thanks again for your time! How can people connect with Wonder Coworking online?
---
If you haven't already tried using Cobot as your coworking management software, today's the day! We have features designed to help you run your coworking space more effectively and focus on developing your community. Sign up on our site for a free trial or a live demo session. Our support team is waiting to answer any questions you might have.
Happy coworking!