Thank you so much for taking the time to speak with me! Can you tell me a little bit about yourself and Cowork Nord?
My name is Philipp Achterberg and I am a coworking manager in the Cowork Nord team.
I find myself magically drawn to the water, which is why I have made myself comfortable here in the north. Even on vacation, I'm almost always by the sea, looking for wind and waves to surf or wing-foil.
Cowork Nord is a funded Kiel Region project to establish and expand coworking in rural areas in Kiel and its surroundings. Both behind and in front of the scenes, it is probably one of the most extraordinary coworking projects in northern Germany. It began around the end of 2018. The idea was to build a network of, initially, three small to medium-sized coworking spaces. To date, this project has already led to six locations between the North Sea and the Baltic Sea. The Cowork Nord Spaces in Eckernförde, Hohenwestedt, Kiel, Neumünster, Niebüll and Schwentinental are each located in the business incubators and technology centers of the economic development agencies of the state of Schleswig-Holstein. This gives coworkers a direct line to local companies in the centers and access to the services and network of business development agencies.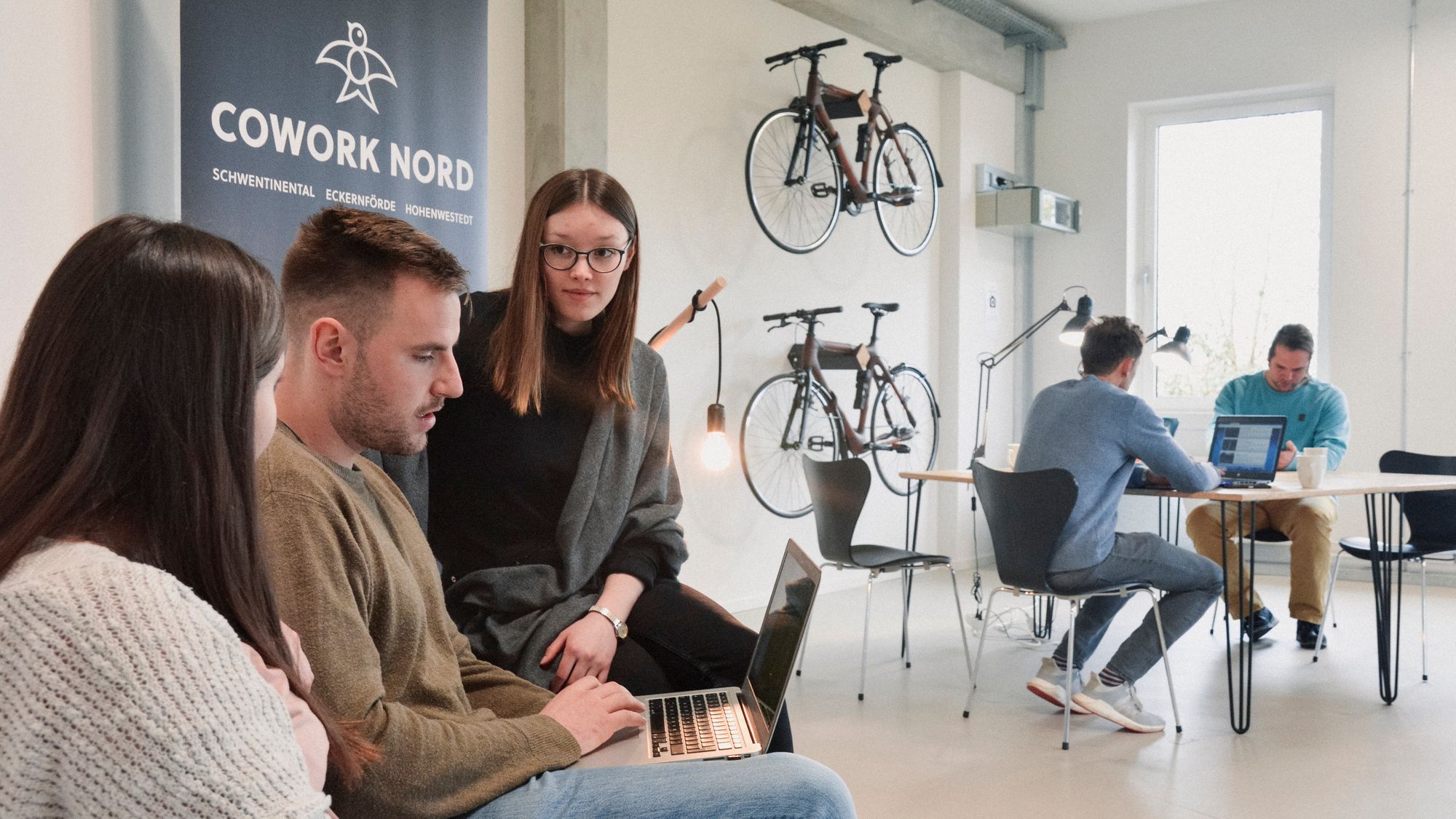 Your organization has a strong focus on community building. What kinds of support and programs do you offer to specifically foster this community?
We start with classic things like a dining area, a courtyard to eat together, or communication tools like Slack, which is going rather slowly. In the area of digital exchange, there is generally less demand among our community—the personal is preferred.
Before Corona started, we wanted to open so-called "clubs" where coworkers could share and live out their hobbies, be it trekking tours by bike, yoga, or board game tournaments. This has been largely curbed for the time being. Currently, we are working on a relaunch of our newsletter and open-air events, like our beach cleanup in cooperation with the Surfrider Foundation. Our variety of programs, under the event series "Beach-Land-River," offer the best space for exchange and networking.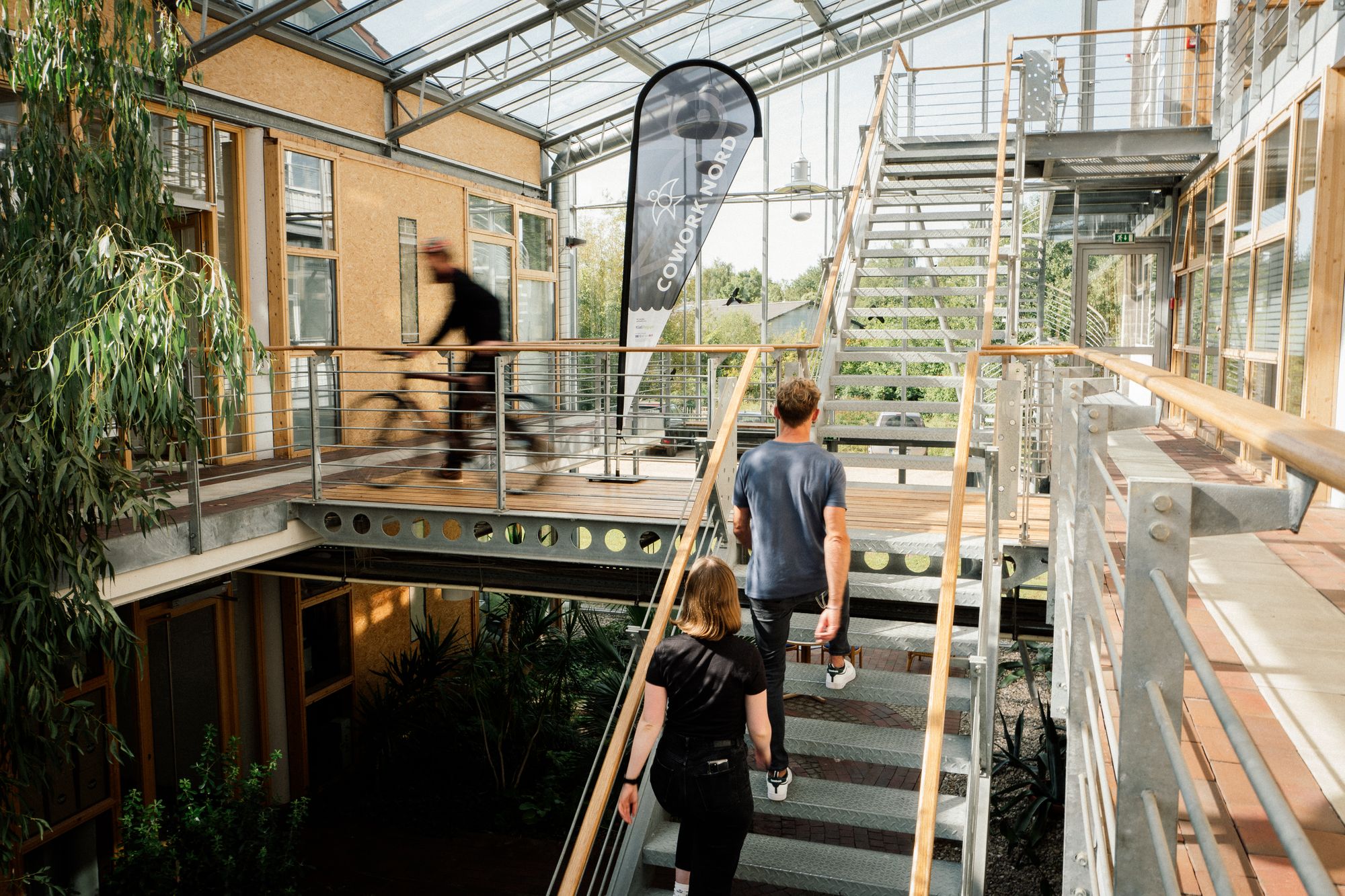 You are a product of the project "Activation of the rural area in the Kiel Region - Implementation of the study on future viability through knowledge transfer and business start-ups"; how did this influence your objective or mission?
Our mission actually looked like this from the beginning. We didn't want to create a copy of coworking spaces from big cities like Hamburg or Berlin, or even Silicon Valley. The north of Germany is made up of its many small places. And that's also the idea with our spaces, which we are creating jointly with our business developers and alliance partners.
What makes Schleswig-Holstein an attractive place for coworking?
The tranquility and the sea. A lot of things these days are so fast-paced that your own well-being falls by the wayside. And where better to relax than with the salty breeze in your face?
I can see the tranquility reflected in my colleagues and coworkers. Whether it's golfing on the wide green, canoeing on the river, or hiking in hilly landscapes—in addition to the classic "beach"—all of our spaces in the vicinity offer the opportunity to switch to leisure quickly: pure nature. Schleswig-Holstein can do that.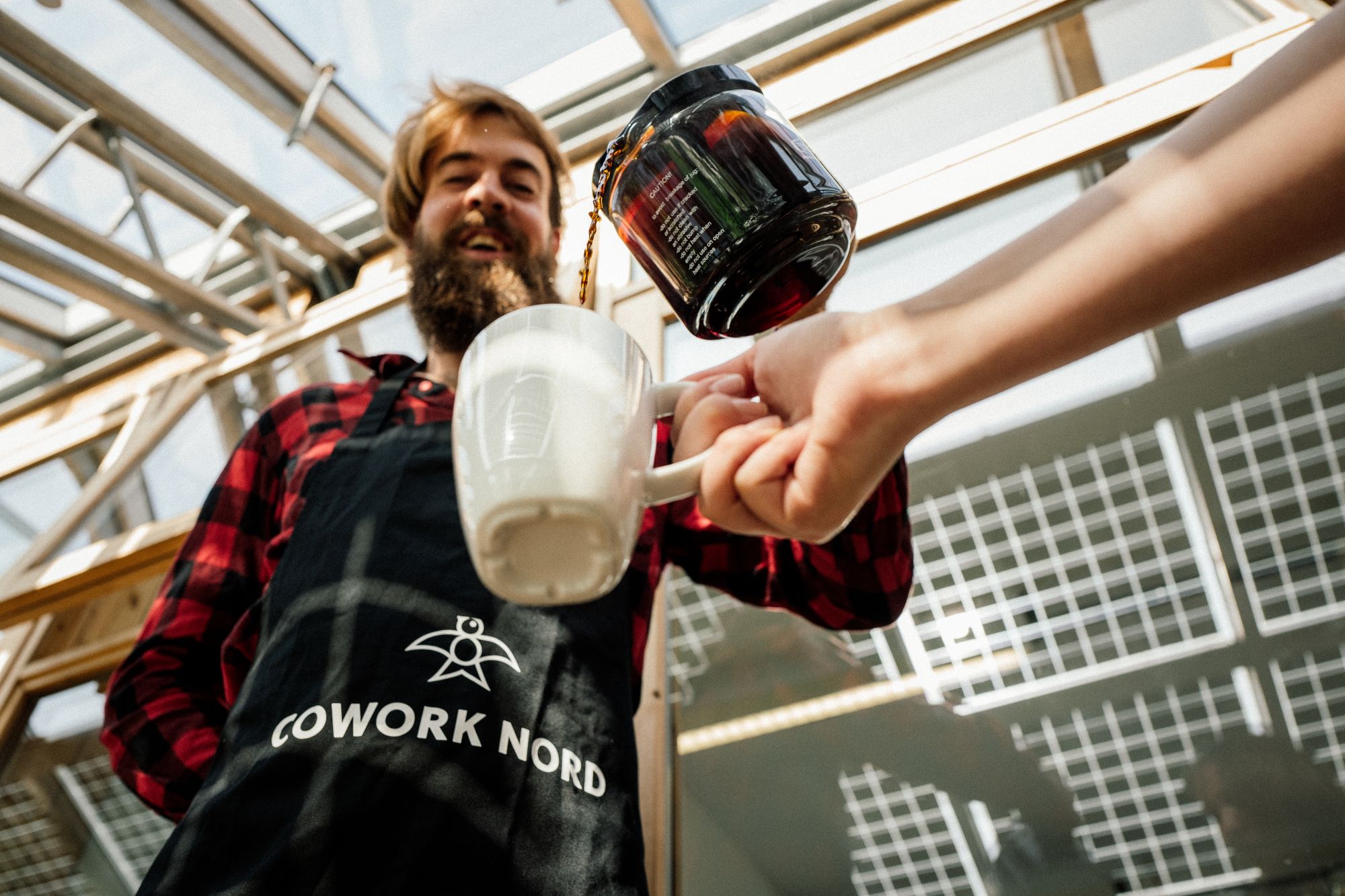 How has the pandemic affected your network?
Many ideas and smaller projects have been put on the backburner or dramatically slowed down, which is of course a shame, as we were a young project trying to get off the ground.
The number of our coworkers has also decreased and many of my colleagues, including myself, often work in a home office. This, unfortunately, contradicts the core point of a coworking space but is ultimately reasonable. However, we are using the time to prepare for the new challenges after the pandemic. We assume an increased demand and new target groups such as employees of larger companies who would like to be decentralized in the future as well.
Thank you very much for the nice conversation! Can you tell our readers where they can find out more about you and Cowork Nord?
You can find me and us at:
https://www.instagram.com/coworknord