Pauline Roussel and Dimitar Inchev are the co-founders of Coworkies, a platform to connect professionals in coworking spaces. In Pauline's talk at Coworking Spain, we learned about her recent travels and explorations of coworking spaces around the world. And we also found the time for a little chat to interview her for our Coworking Questions Series.
Hey Pauline! You've been visiting coworking spaces around the world for 2 years — How many spaces did you visit in total, and is there one that really stood out to you?
Hey Cobot team! First thing's first: thanks for the interview. It's so nice to have a chat together! Since we started Coworkies about 2 years ago now, we've had the chance to visit 287 spaces in 30 different cities around the world, from Berlin to New York, Istanbul, Madrid, Paris, among others! We document our travels on our blog. If you are curious to see the spaces we've visited, check it out right here on our blog.
As for the second part of your question, it's very hard to say which coworking space stood out from the rest for the simple reason that all of them are SO different. There is this uniqueness in each of the coworking spaces we visit that is extremely cool to experience. We usually make an analogy, saying that coworking spaces are like a dish and each founder adds her or his own spice to it which makes it very different.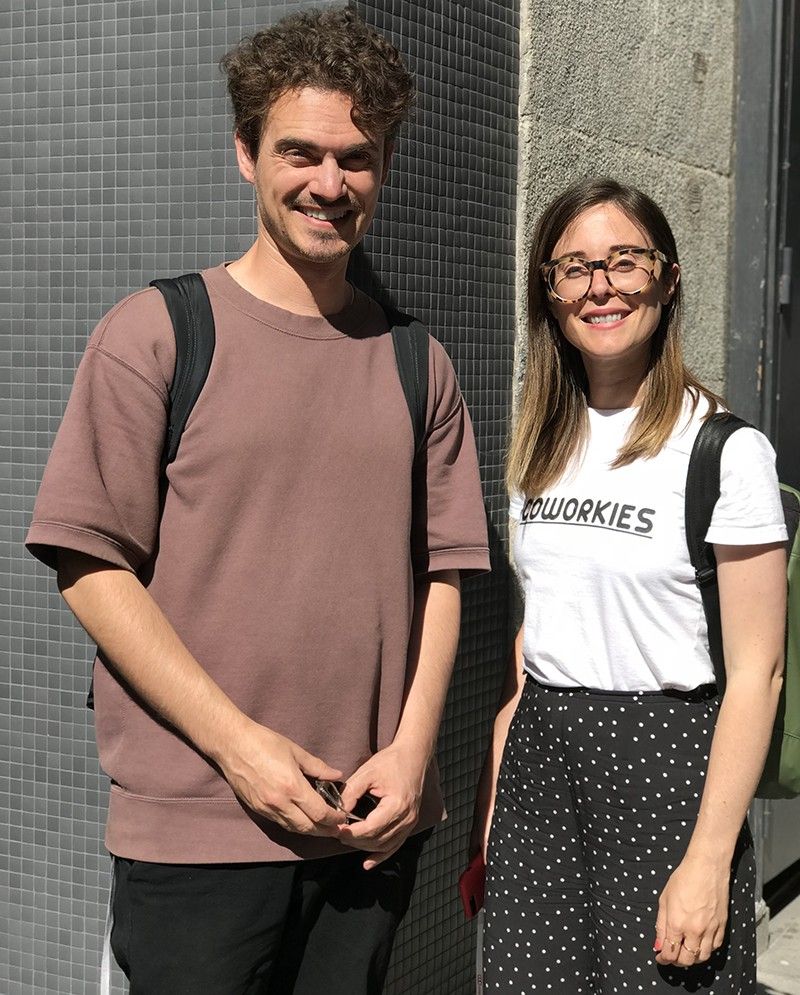 What's a cool affordable thing that every space can do to help its members connect better?
I think to be able to connect your members better, the first thing each coworking space can do is to understand exactly who their members are by asking the following questions:
Why did they decide to join their space?
What do they do (as a profession)?
What do they need help with?
What can they offer?
What's their passion? What's something they enjoy doing outside of work?
With answers to those five questions there are already so many things that can be done for members, from connecting them with potential employers , to connecting them with others who share similar work and passions. At the end of the day, coworking is not a space, but an activity. The space is just a catalyst to facilitate connections and people getting together.
What should coworking spaces do in order to stay in touch with their members' needs?
Talk. Talk. Talk.
I know each coworking owner / manager are SO busy all day every day running "the show" at their space, but it's also super important to meet with your members and spend some quality time with them through community events of any kind.
When I was managing a space, I found that simple member surveys with very few questions, sent once a month were a great way to get direct feedback from the community and to improve along the way, while showing members that you also take into consideration their needs and feedback.
Opening a coworking space?
Cobot's got essential management tools so you'll be ready for success from day one
What do you think of the term digital nomad? Do you call yourself a "digital nomad"?
Digital Nomadism is a very interesting trend to follow. The way we work as well as what we expect from work has changed so much that now it is possible to work from anywhere in the world with a laptop and a decent internet connection. I see more and more people are getting into digital nomadism and it's great because traveling opens your mind and inspires you. It's also a great way to find out who you are and what matters to you as it's also a lonely journey.
I have never really thought about whether or not we are digital nomads. I would not define ourselves as such because we still have a base in Berlin, where we are most of the time. But who knows, maybe in a few months we will become DN?
If there was one coworking space you would have to spend the rest of your coworking days in — where would it be?
That's a very tricky question :)
I think, for me, I would really enjoy a coworking space that's as close as possible to the sea but also not too far from the mountains. I don't have a specific place in mind, the world is SO big and there are still SO many places I have never been to! If I find it, we can update the article :)
Thanks Pauline for finding the time to answer our questions and sharing some of your coworking knowledge!
---
If you want to follow Pauline and Coworkies on their coworking explorations, you can do so online:
---
If you aren't already using Cobot as your coworking management software, give it a go! You'll find that our features can help you run your coworking space more effectively and grow your community. Just sign up for a free trial or a live demo session. And if you have questions, our support team is all ears!
Happy Coworking!