Sunanda Verma is the co-founder of The Daftar coworking space in Pune, India. She has taken her experience as a long-term Brand Manager and brought it to the world of coworking. Her aspiration is to turn The Daftar into one of the best coworking spaces in the world, driven by a vision of building a community of 1 million like-minded coworkers spread across 100 locations globally.
How did you get into the coworking business?
My cofounders Vandita, Amit, Abhishekh and I believe that when like-minded people with a common intent come together, they can achieve more and create wonders. We wanted to give this belief a format and platform, which led to the creation of The Daftar. The idea behind the space is to create a community of like-minded people from diverse backgrounds who work together in an inspiring environment, and collaborate to achieve bigger goals.
Our purpose in creating the community was in realizing the vision of a million coworkers and witnessing the growth of our community members and working to fulfill the dreams of our team members makes us strive and hustle each day, every day for the cause of coworking!
What does your typical workday look like?
To be honest, I rarely have a day which could be called a 'typical day,' however, it definitely has a typical start. In fact, my days are mostly centered around WORK. I often say that The Daftar is my baby, so by default, most of my time revolves around my baby.
I love my work, and days, to be planned, and I am fairly conventional when it comes to the tool that I use to plan it — my beloved DIARY. The first thing that I do is to plan my day and update my diary. Then we share the plan in a huddle — we have a separate huddle for co-founders and then a huddle with the team. The objective of the huddle is to quickly share the essentials about work, requirements, updates, and suggestions with the team so that everyone is on the same page.
The other customary thing that I follow is that I read my emails every day before I start work so that I am fully updated, my plan is in place, and once I start working I just need to check and respond to emails in defined intervals of every 2–3 hours. This helps me to stay focused while I am working.
When it comes to work, I am an ardent believer of "Eat that Frog," and those lessons are what I follow — finish the most important and challenging tasks first so that afterwards I can take the rest of my day as per my plan. I restrict scheduling my meetings to only one half of the day, especially the second half or early in the morning so that my usual work and priorities are not affected. I also make sure that I spend some time with my team and community members outside of work to know them and bond with them on a personal level.
And what keeps me going throughout the day is my freshly brewed cuppa of coffee!
What's a best practice that you learned when running a coworking space — one thing that everyone should know?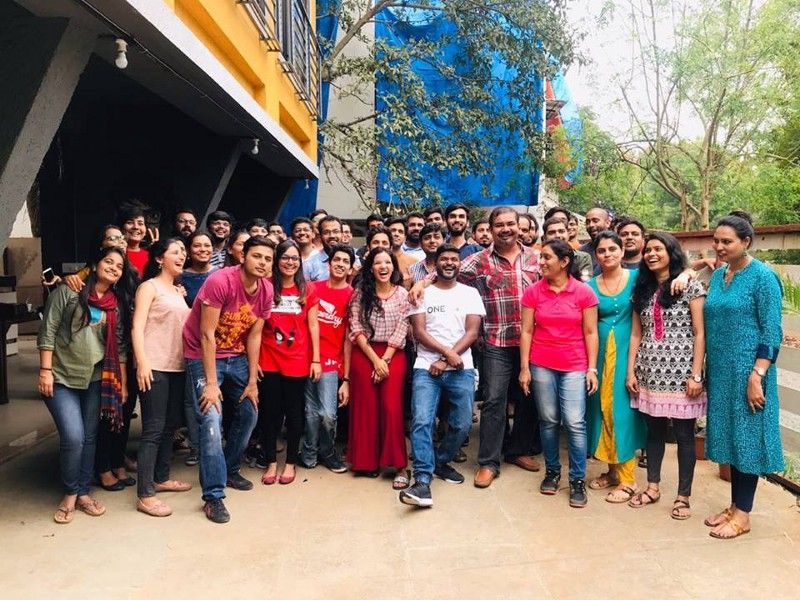 We all know the importance of work and doing whatever it takes to be more productive and earn more — for this, we learn new concepts, upgrade ourselves with new tools, and follow certain hacks to save time and be more efficient. We also try to reduce our costs as much as possible. In these endeavors, we hardly give importance to the work environment. After running and being a part of a coworking space for 3 years, I have realized the importance of the right working environment. It is important to work in a positive, inspiring, creative, and healthy environment that not only makes us more productive, but also plays an important role in our overall well-being.
Opening a coworking space?
Cobot's got essential management tools so you'll be ready for success from day one
How have flexible workspaces changed India so far?
India now has some 4,750 tech startups — the third highest amount in the world after the United States & Britain. Also, India is the youngest startup nation in the world: 72% of the founders are under 35. Initially, coworking spaces were adopted and became popular with these startups and entrepreneurs as they helped to cut substantial operational costs such as renting exclusive spaces or owning them, and these flexible workspaces gave them the freedom to scale up fast.
However, they have also started attracting corporations, who have realized the benefits of greater flexibility, reduced costs, and better working environments in coworking spaces. Coworking spaces have also turned out to be a blessing for real estate businesses as they stimulate greater demand for their properties, higher earnings with revenue share deals, and long-term leases signed by the operators. A report published by CBRE highlights the fact that the shared workspace segment in India is anticipated to overtake traditional format offices by 2020. Coworking spaces have also introduced a new form of professional and social interaction into the overall picture.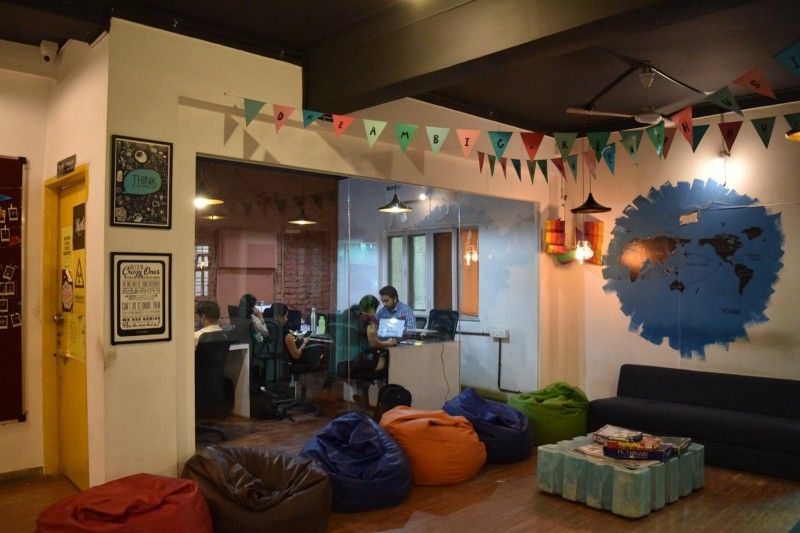 What's a great coworking project or initiative we should be aware of in India? Something that inspired you recently?
Coworking is the fastest growing segment in the commercial retail industry. It is attracting not only real estate developers and corporations but also a lot of investment and funds from within the country and abroad as well. Commercial office leasing is getting disrupted at a supersonic pace in the country and one should keep an eye on it!
---
If you aren't already using Cobot as your coworking management software, give it a go! You'll find that our features can help you run your coworking space more effectively and grow your community. Just sign up for a free trial or a live demo session. And if you have questions, our support team is all ears!
Happy Coworking!