Amy Hughes works at dn-a, an architecture studio based in Richmond, London, creating inspiring spaces for people to live and enjoy life in. Whilst working at dn-a she has developed a keen desire to design sustainable spaces that foster community, collaboration and positively impact people's lives.
By placing people at the heart of the design process, dn-a craft exciting and inspirational environments for the people living, working and creating within them. From the re-engineering of Thames Tower, a RIBA award winning "model of creative sustainability", to the delivery of the Warner Bros. Studios and "The Making of Harry Potter" Studio Tour, dn-a's work is characterised by a willingness to "go the extra mile" in creating spaces that are both inspiring and stimulating.
What does coworking mean to you?
"Coworking", to me, is all about connectivity. Connecting to a space and connecting with those that inhabit that space. Only through nurturing our connections can we thrive and prosper as innovators, entrepreneurs and ultimately as people. Coworking spaces are integral to that development. Through designing space that truly unlocks that potential, we can create coworking environments that motivate and encourage us.
How is your work connected to coworking?
In all workspace projects we undertake, we look to create spaces for communal and collaborative working. If we're designing large scale office towers for multiple tenants, office HQs or even smaller scale office refurbs, we create intimate, engaging co-working spaces that benefit those users. Our aim is to deliver space that ultimately drives businesses forward in a progressive community environment. Take Thames Tower for example: there we crafted a rooftop lounge and terrace, "The Roost", that acts as a communal workspace for all tenants and doubles up as a diverse events space for tenants and the wider community. This collaborative space, with stunning views of the Thames Valley, designed with nature in mind, seeks to bring not only tenants together within a community, but also acts as a space for the wider public realm, be that local businesses or university students.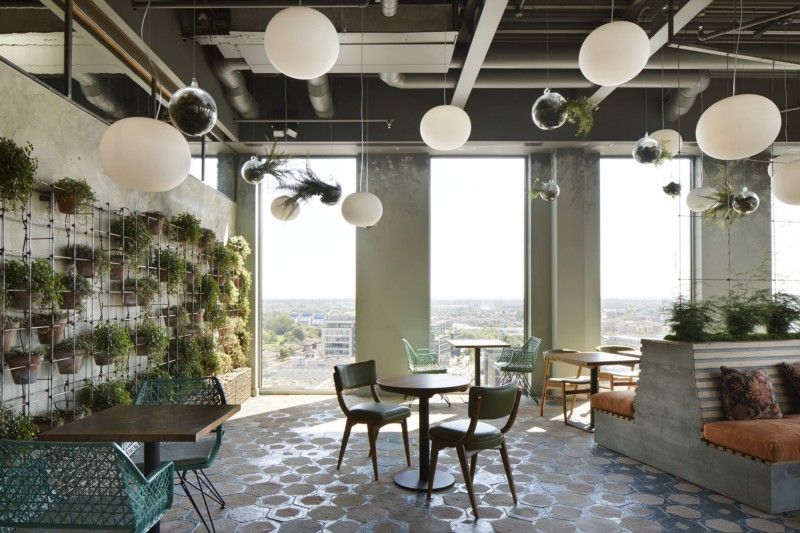 Interior design has a great impact on people. When planning a coworking space, what would be the top three rules to remember in order to boost communication between members?
There is no doubt that design impacts psychology. We've seen growing bodies of research continually unearth new findings, from the importance of biophilic design to the benefits and pitfalls of technology. When we are designing space for communal working, we not only listen to scientific evidence on how best to increase productivity and communication, we also seek to understand exactly what the space will mean for the people who will be using it. Will they want to host events? Will they want the space to have quieter areas for contemplation and focused study? The multi-functionality of a space is often very important, as well as the materials used. So, the three main rules we broadly follow would be to firstly understand the ultimate user; what do they want the space to be used for? How does the space need to function? Secondly, we'd craft an environment that reflects that need, designing to unlock the varied potential of the space. And lastly, we'd source materials suited to the specific context. Respecting site, context and history is integral to our design approach.
What would you say is the one workspace detail that has a big impact on people's comfort and is the most overlooked?
I would say, personally, a space to host events, collaborate within, chat to newcomers. It's not a chair, it's not a plant, it's not an object, but a well-designed space! If you're designing a coworking space, the most important part is to create a beautifully designed area to invite people into and show them what you're all about. You want a space that reflects the identity of the community within. Through creating this space, you allow people to feel comfortable in an area that reflects them and their aspirations.
What is the best-designed coworking space you've ever seen? Why?
I'd have to say (genuinely, this isn't just bias!) the internal 'Street' at The Charter Building in Uxbridge. The 'Street' acts as an animated breakout area and social hub, encouraging serendipitous encounters, where users can meet clients, brainstorm with colleagues over a coffee, or simply refocus. Walking through the space you feel comfortable and inspired instantly. The use of natural materials, the intriguing design elements — including a five-storey atrium with coloured timber boxes "popping out" at different levels — through to the warm, intimate spaces make this coworking space truly an innovative and exciting place to work in.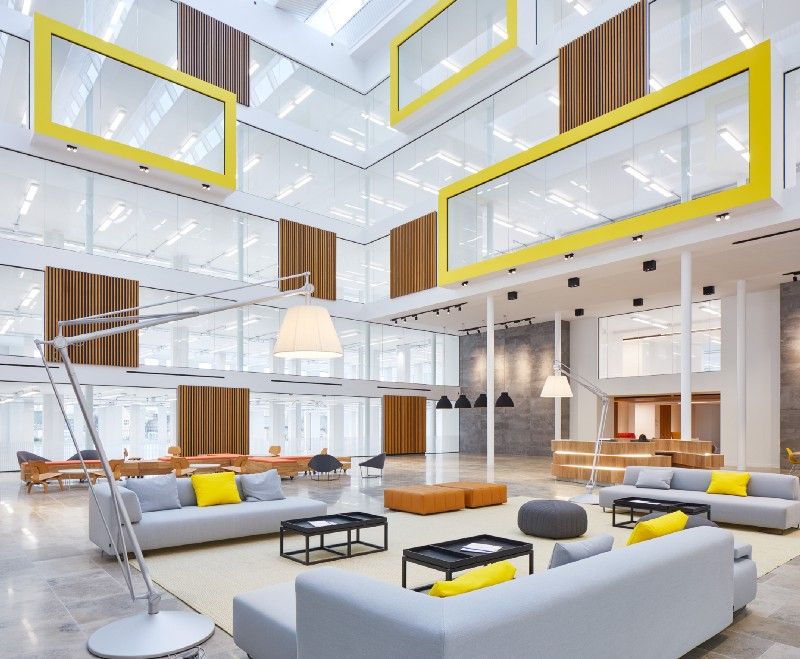 And finally: where can we find you (and your company) on social media?
Connect with us on Twitter and Instagram with the handle @dn_architecture, follow us on LinkedIn and check out our website mydn-a.com to keep in the dn-a loop!
---
If you aren't already using Cobot as your coworking management software, give it a go! You'll find that our features can help you run your coworking space more effectively and grow your community. Just sign up for a free trial or a live demo session. And if you have questions, our support team is all ears!
Happy Coworking!