Hi Lucas, thanks for taking the time to talk with me! Can you tell me a little about yourself and DIE DIELE?
Thanks for your visit!
First of all, Cobot was the software that helped me start my coworking space as easily as that, and has helped me run it for four years now. Definitely glad to meet you in real life.
If you ask me about myself, I've worked in real estate management for my family since 2013. We rent out larger office spaces to companies in Ottensen [a district in Hamburg], so I usually dealt with people only when something was wrong with their building. I wanted to change that by still working in real estate but in a more personal and pleasant way. That's why I founded DIE DIELE.
Everything came together when I had a free property to rent. During that time I was looking for a topic for my master's thesis in business administration, so I chose to develop a business plan for a specific coworking space in HH-Ottensen. This gave me almost six months to exclusively focus on research. This was the time when I really got into this topic, so I started to take a look at what makes public spaces appealing and from there I wrote the concept about DIE DIELE which opened in April 2018.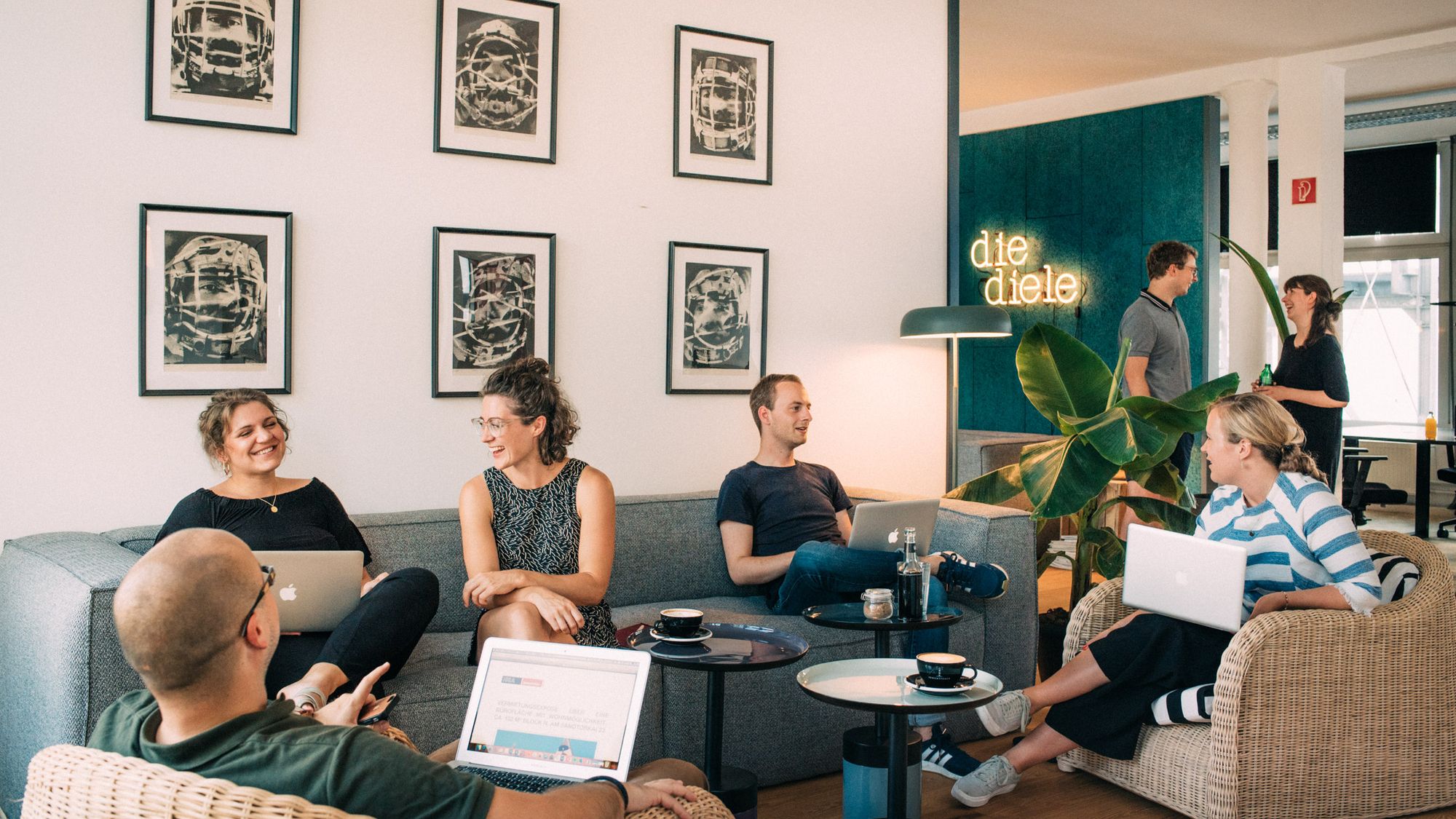 Can you elaborate on some of the ways that Die Diele has collaborated with local organizations?
When I started this coworking space, I put a lot of effort into making great coffee for coworkers. I bought a really nice coffee machine and got to know Alex from Leuchtfeuer Coffee, who started his roastery nearby just a few months before I opened the coworking space. Ever since then I've sold Leuchtfeuer Coffee at DIE DIELE and I am really happy about this collaboration.
Aside from that, my team and I like to support small companies that run public workshops or events in our space. We help them by promoting their events via social media and our newsletter so they can share what they are doing.
Our latest collaboration started by coincidence. We knew of a little ice cream shop down the street that was closed from January to March 2022 so we decided to expand our space into a little pop-up coworking space called DIE (EIS-)DIELE [The Ice Cream Parlor]. With the help of Cobot we were able to perfectly integrate the ticket system, wifi-login, and resource-booking, which made the process very smooth.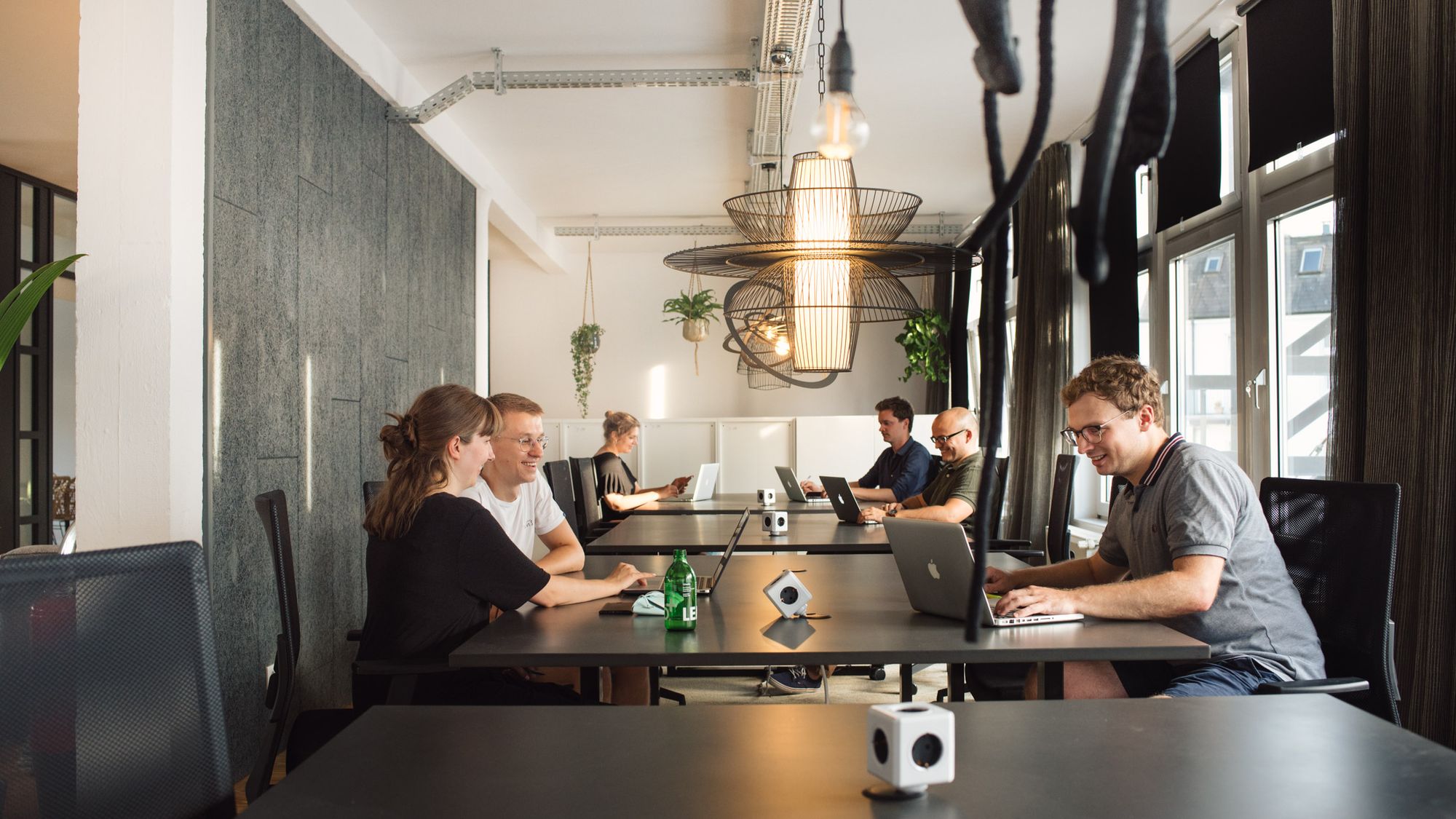 You clearly put a lot of thought and work into designing Die Diele. Can you tell me what your goals were when designing the interior and how the process went?
That was definitely a major part of my work before opening the space. I wanted to let it look very personal but also presentable in case freelancers or companies welcome clients here. With the help of an interior designer, we were able to design a very well-balanced space with phone booths, a conference room, open space and fixed desk area, team offices, and a lounge. After three years we decided to also add a small silent room so people can choose between a more animated or focused atmosphere.
What are you planning for the future?
I am interested in adding another floor to our coworking space so coworkers have more flexibility and we definitely need more team offices as there is very high demand. But we are also aware of the advantages of a small space so there won't be a rush.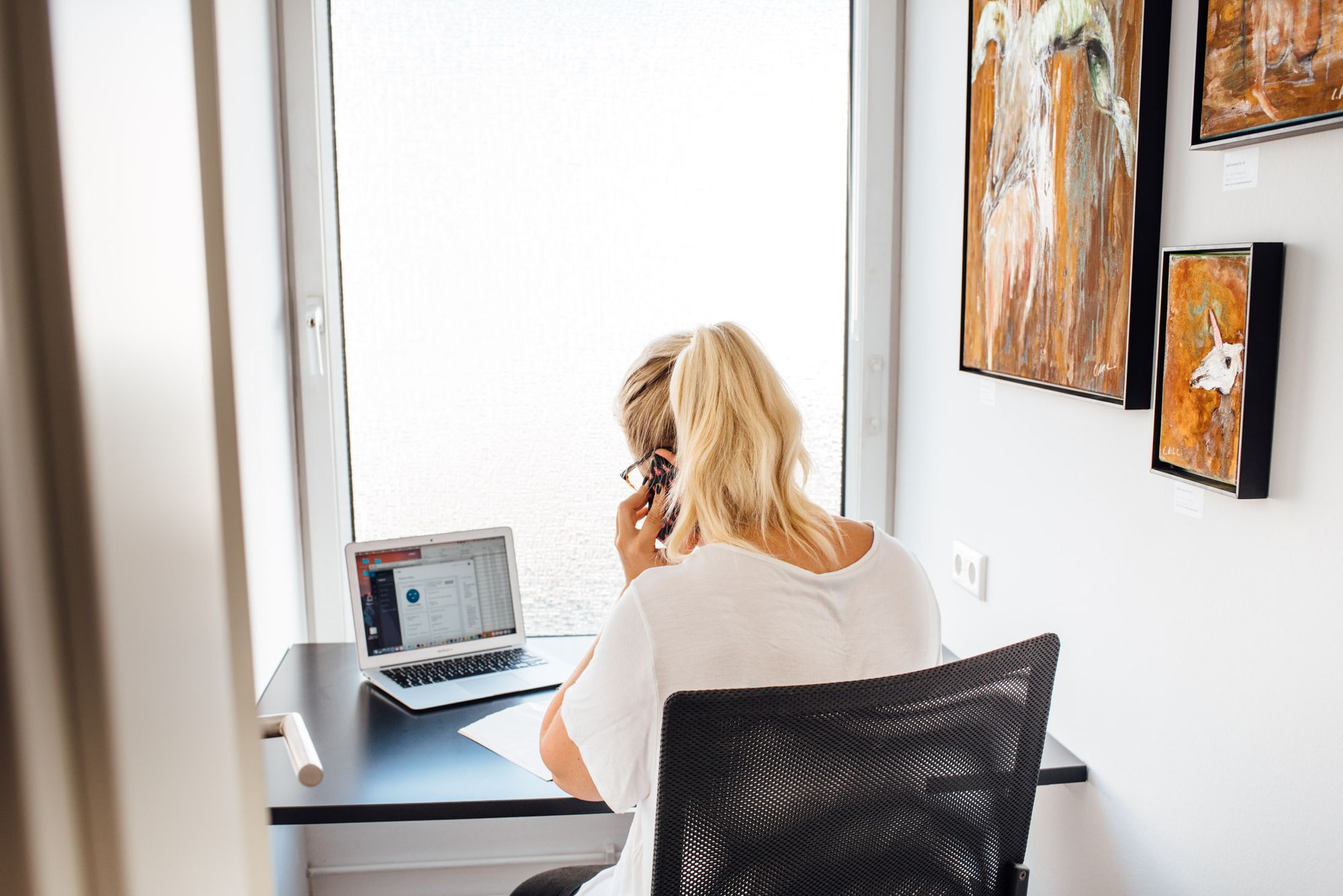 How can our readers connect with you and Die Diele?
My team and I take care of the front desk Mo-Fr from 9 a.m. to 6 p.m. and we'll be happy to show everyone around. Otherwise just write us an email at hallo@diediele.net.