Karen James lives in Sydney with her partner Galvin and is the mother of 3 amazing boys aged 17, 14 and 9. She enjoys hanging out with her friends drinking champagne and eating cheese, as well as going to the movies. She is also a director of Here Coworking Pty Ltd, and finance director of Protein One Pty Ltd.
Tell us something about your space.
Here Coworking is located in a unique spot in Pyrmont with stunning water views. Though mere minutes away from the city, its location is tranquil and calm, near the end of Harris St overlooking Pirrama Bay. The space was designed from the ground up to cater to serious creative professionals. With its natural light, fresh air, large desks and working spaces, Here Coworking was created to be a place that residents love to come to every day. Our community is also different. We provide a curated membership, which features a collective of Sydney's top innovators, designers, and techies.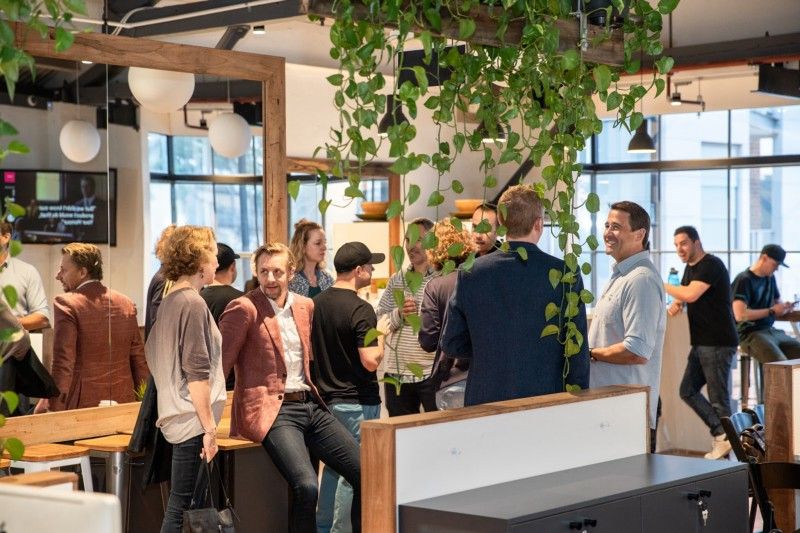 What was the process of designing your space? What was your goal?
The space was designed by the four co-founders along with their agencies Protein One and Public Design. Our experience in having both run and successfully sold a previous coworking brand, as well as in running creative agencies for over 15 years, allowed us to approach designing the space with the question: "Can we build the perfect space for creative entrepreneurs to collaborate each and every day?" We answered this question by stripping the space straight back to concrete and redesigning from the ground up with natural materials such as recycled timber, natural plants and vines, an open plan with glass enclosed creative rooms, vintage furniture, and chilled-out tunes. We wanted to create a space that was different.
How do you build your coworkers community?
We purposefully kept the space as a 'hidden secret' for the first year. By building our reputation through word of mouth we were able to build a community that connected with each other immediately. The biggest complaint from companies that cowork are the habits of other coworkers who share the space and may be less than professional. However, by building a community through referral, we are able to ensure that only businesses who are passionate about a conducive working space find us.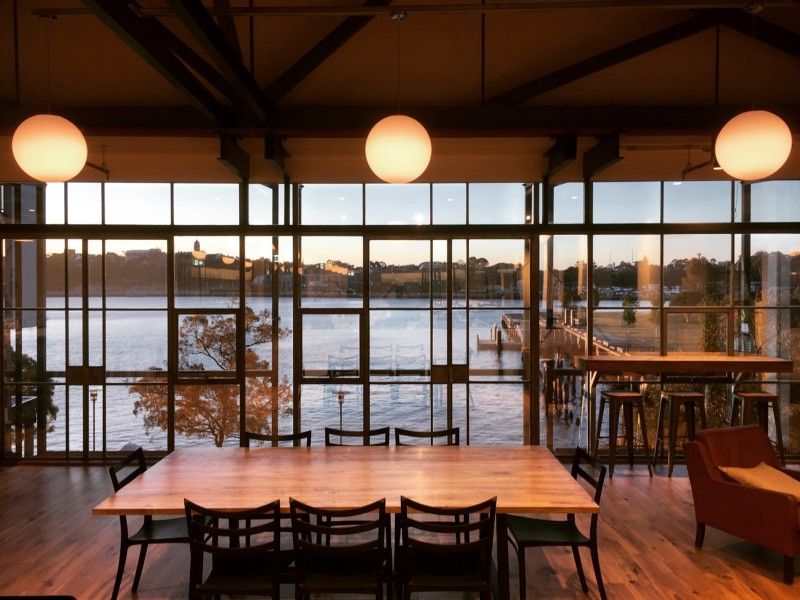 What does your typical workday look like?
My typical day is a bit chaotic and I never finish my to do list. It starts off at 6am, when I can be found making school lunches and reading emails, then off to school drop off. By the time I wander into work at 8.30am I grab that next coffee ready to start my working day. I begin reading through emails, answering enquiries, and sitting down with my concierge staff to set up the day's work. Sometimes we will have outside events in the space so this keeps us extra busy with servicing them for the day; sometimes it is a quieter day in which we can push forward with social media and arranging community events. We also spend part of the day making sure that we engage with the residents to ensure they have everything they need.
Opening a coworking space?
Cobot's got essential management tools so you'll be ready for success from day one
What's a best practice that you learned when running a coworking space — one thing that everyone should know?
There are probably two things. The first is to focus on service. It's not enough to have someone sign up for a membership, you have to ensure they understand that they are not just a number. They are integral to the fabric of the space. Secondly, make sure that people feel like they own the space. At Here we have de-badged our space so that every company owns the address. If they don't feel like they own the space, they feel more transient.
---
If you aren't already using Cobot as your coworking management software, give it a go! You'll find that our features can help you run your coworking space more effectively and grow your community. Just sign up for a free trial or a live demo session. And if you have questions, our support team is all ears!
Happy Coworking!