Once again, we're here to tell you about what we have been working on in the past month and present you Cobot's latest updates.
Member Questions overview on one page

Similarly to last month's update on Custom Fields we've now released a feature that shows you an overview of all answers to Member Questions in a simple list for quick reference.
This feature gives you a bigger picture of who your members are and their backgrounds, interests and needs, giving you a better insight into your community.
You can see at a glance, for example, which and how many members would prefer dinners or after work events over early morning events such as breakfasts or yoga. This will help you to brainstorm and plan better activities for your community.
Simplified sign-up flow for new members
Here's a neat improvement: we have simplified the user flow for member sign-up.
We know no one likes sign-up forms and many of you have mentioned that the connect-member form has been a bit confusing for your members, especially for drop-ins who have the least amount of time when entering the space.
We are happy to announce that we've heard your wishes and made another step towards making Cobot a better product for your members.
This time-saving improvement is designed to make it even easier for members to sign up to your space. We cleared out some of the input fields and improved the copy to make the process very straightforward. Now when you send an invitation to a member to connect them to Cobot, members get a single step sign-up form and that's it.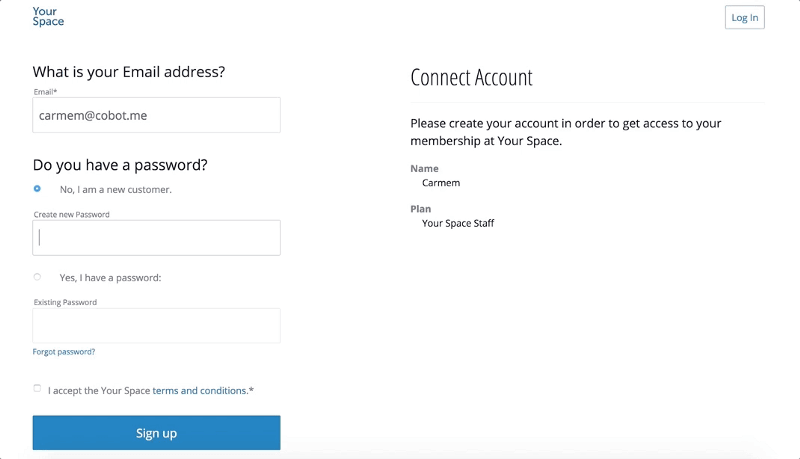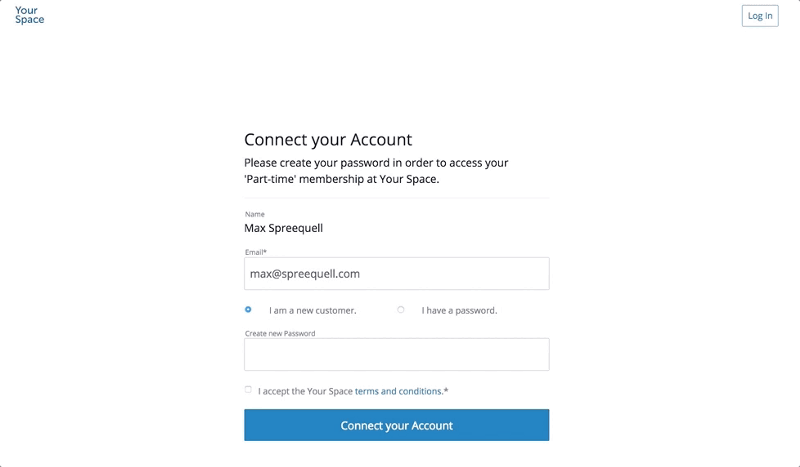 We made Service Charges more visible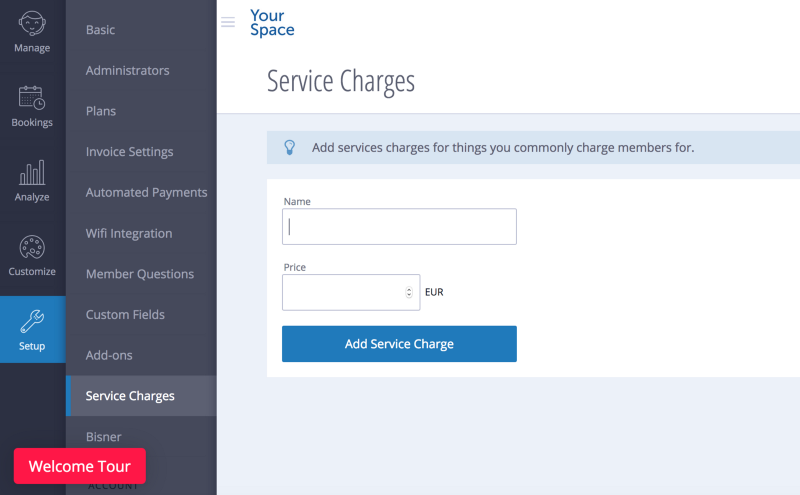 We've taken one of your favourite Cobot features out of its hiding place and put it in broad daylight.
While our Service Charges feature is very useful to some of our users, we realised that not many of you knew about it as it was hidden in the member profile in the Charges/Credits menu.
For those of you who didn't know about it: Service Charges allow you to save charges that you often add on to members' invoices but are not part of their plans. A charge for beverages is the most common example.
There are now two ways to add Service Charges. The first is how it was initially, under the Member Profile > Charges/Credits > Add Charge/Credit.
Now we've set up a second path to adding Service Charges under Setup > Service Charges.
This way you can pre-add as many usual charges as you want without having to go to a member's profile. And, since we've maintained the two options, you can still add a new Service Charge directly under the member's profile in case you have forgotten something or there is a new thing to charge for.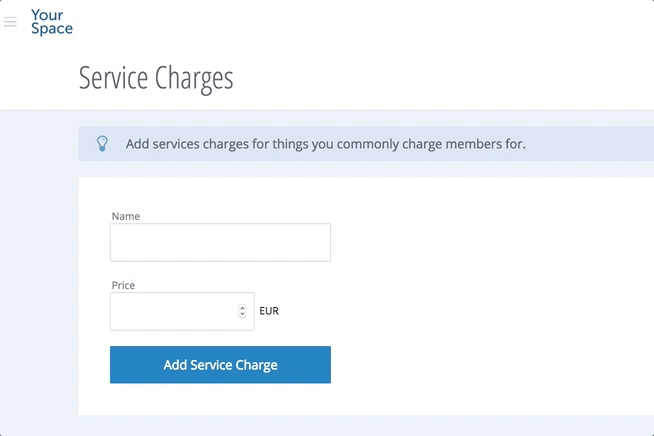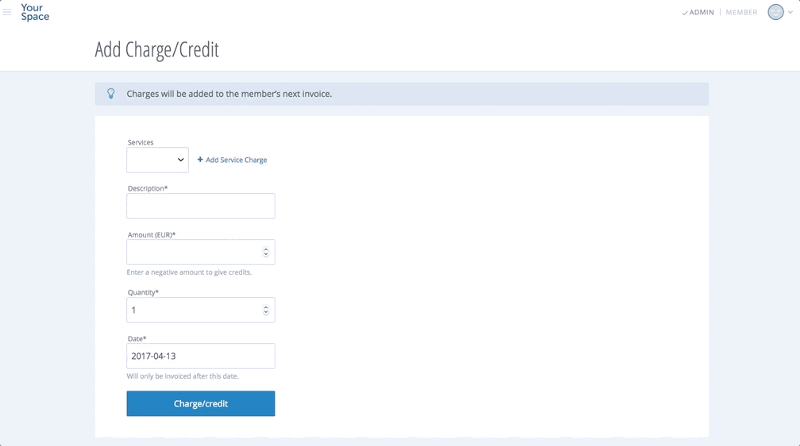 Renewal date on Member List
This might seem like a very small improvement, but we know that anything that helps you visualize what is going on in your space is a big deal.
We've now added the Renewal Date retails to the Status column so you can always know when your members' plans will be renewed.
If you'd rather see all your members listed in chronological order, you can simply click on it and reorganize the list to your preference.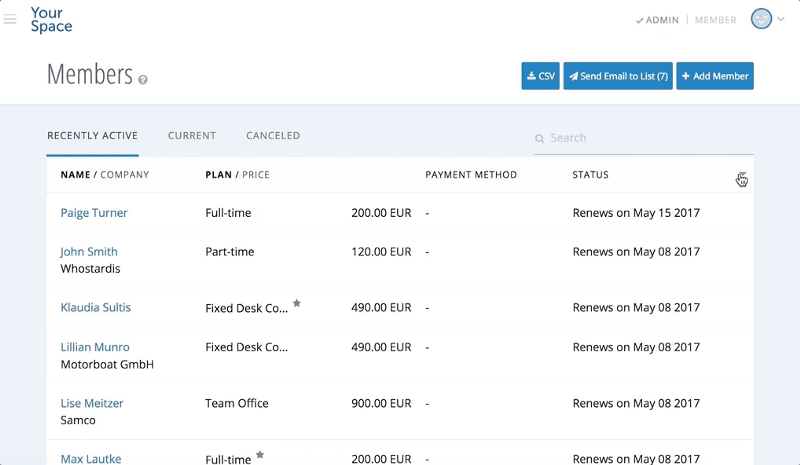 That's it for now. We publish our updates here on a monthly basis so be sure to check back for more and to reach out to us to give your own suggestions. Most of the improvements we roll out come from user requests. We welcome any idea you might have on how we can make Cobot better for you.
In other news, Cobot is up for the 'Best Technology to Run your Space' category for this years Coworky Awards, to be presented at the largest coworking conference series in the world; GCUC in NYC.
We would love your help to get the nomination (and highly coveted GCUC Trophy 🏆). So if you like what we are doing here at Cobot, we would be ever so grateful if you could take a moment to support us. Just click here and hit 'Vote'.
Cobot will be attending the conference this year, so if you are going to be there too, please be sure to come over and say hello!
Until next time and happy coworking!